How to Defer Your Missed Mortgage Payments and Save Your House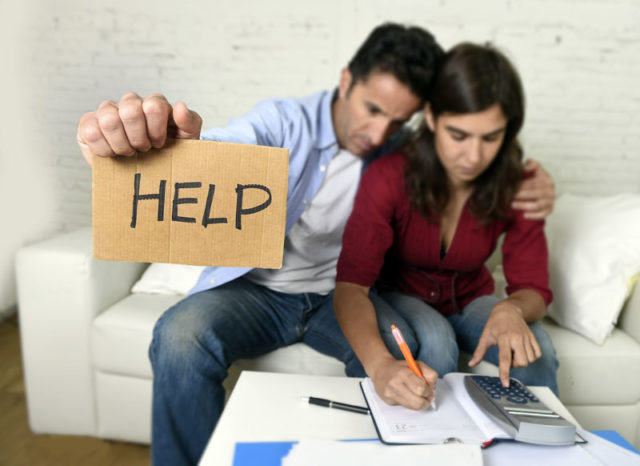 What can you do if, for some reason, you can't pay your mortgage for one or several months?
Banks understand that no matter how much you plan for your mortgage payment, there still could be situations that can temporarily hinder your ability to pay your mortgage on time. For this reason, they will sometimes extend the option to defer one or more missed payments to otherwise responsible borrowers.
Basically, a deferred payment plan is an arrangement between you and your bank that allows you to postpone one or more mortgage payments until the end of the loan.
Click To Tweet
What are Deferred Payments?
In real estate, one or several mortgage payments can be deferred if the borrower has temporary financial problems and he qualifies for deferred payments arrangement.
Some of the situations in which it may be necessary to get a mortgage payment deferral include illness and job loss among other emergency situations.
A deferred payment arrangement does not eliminate any obligations. It simply postpones the due date of any missed payments until a later date, usually to the end of the mortgage term.
When to Take Action
Ideally, a borrower should contact his bank as soon as he realizes he will not be able to make the next mortgage payment. Letting yourself get into default as this could jeopardize your chances of qualifying for a deferred mortgage payments arrangement and put you in risk of foreclosure.
How can you defer a Mortgage Payment
Once you have figured out that it is going to be impossible for you to make your next mortgage payment, you should take the following steps to get your monthly payment deferred.
Ask for help
The sooner you contact your lender, the better it is for you since you will have ample time know your fate and start planning for it.
The application process for a deferred payment plan varies greatly from bank to bank. Some financial institutions have specific application forms and strict protocols in place. Other banks have more informal procedures and it may initially seem like they do not offer this option. In both cases, you will have to be ready to talk to different people in your bank or mortgage company to discuss what options are at your disposal and whether a deferral payment will be a viable alternative.
Demonstrate the financial hardship
In order to become eligible for any payment deferral you will have to prove to the lender that you are facing a financial hardship that hinders your ability to make a monthly mortgage payment.
Most likely, your lender will require you to draft a hardship letter; a statement detailing the situation that is causing your inability to pay.
Be ready to provide supporting evidence such as bank statements, pay stubs, income statements, and other documents that can objectively prove that your current financial situation cannot allow you to make your monthly mortgage payment.
You may also have to provide the lender with a signed statement to assure them that you will actively work to fix your financial problem quickly.
Communicate consistently
Throughout the process, you must consistently communicate with your bank or mortgage company. The faster and better you communicate when things change for better or for worse, the more likely your lender will be willing to continue working with you.
Mortgage institutions will, in most cases, be willing to help you keep your home as long as you are honest and there is adequate assurance that you will soon be back on your feet. Although changing the terms of your mortgage may be difficult, it is worth every effort that can enhance your chances of keeping your home.
Not all mortgage companies or banks allow for deferred payments. Besides, even if you're your lender has this option, it may not be the only option on the table, and it may not necessarily apply to your case. Thus, this is an issue that you will have to discuss with your lender.
Key Takeaways
A deferred payment arrangement allows you to partially or completely postpone your mortgage payments.
Asking for a payment deferral plan is a simple and viable alternative to foreclosure.
Communicating with your lender early and often is key to getting approved.
Be prepared to provide evidence to prove your financial hardship.