How Is The Home Selling Process Different With A Cash Offer?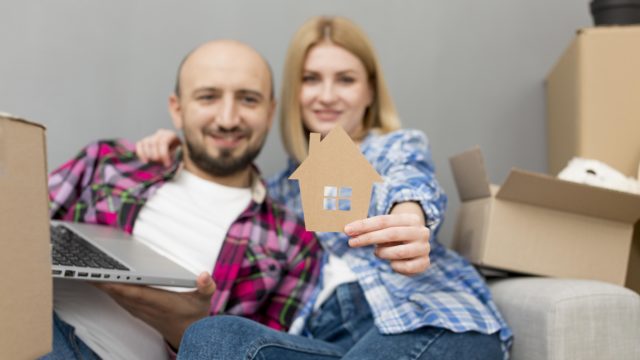 You have been scrimping and saving for a very long time in hopes of fulfilling your dream of owning a home. Penny after penny, dollar after dollar, slowly but surely you advance towards your goal. One day you realize you are so close to the finish line. You can almost touch the home of your dreams. And so, you set out to find the perfect match. The home you have been picturing in your mind from the day you saved your first dollar. Finally, you find what you are looking for and you're ready to make an offer for it. But, before you do, have you asked yourself what difference there will be in the selling process with a cash offer as opposed to a more traditional mortgage?
Moving into your new place faster than ever
Cash offers on homes have been increasing in popularity during the last decade. This was a direct result of the recession of 2008. In fact, they have become so popular that today the selling process with a cash offer accounts for about 20% of all home sales. Yet, even with their increasing popularity, cash offers are prevalent only in some markets. Which can make them somewhat discouraging when there are several competing proposals.
However, one thing is always true for cash offers. That's the fact that you will move into your new place much faster than if you choose to go through a lender. With the average closing happening within two weeks of the initial bid in comparison to 40 days or more when going through a lender. Because there is no middleman, the paperwork for cash sales is much lighter and less cumbersome. And the buyer, who we may be tempted to imagine as somebody showing up at the seller's door with a bag full of cash, only needs to have the funds readily available in his or her bank account to seal the deal.
So, how does the home selling process work with a cash offer?
The selling process with a cash offer is much simpler than a traditional mortgage. For starters, it's less expensive because the buyer won't have to spend money on the lender's fees and the cost of other items, such as an appraisal. Additionally, there's no need for financing and/or sales contingencies. Even though an inspection contingency should still be required by the buyer to avoid any future risks.
Another big difference, on which can shorten waiting times between the two types of purchase, is the guarantee of payment. A buyer with the funds in a bank account can guarantee payment immediately upon signing the title documentation. Whereas a person going through a lender will have to wait and see whether the funds are approved or not. In which case they may have to find another lender and start the entire process all over again.
All in all, the selling process with a cash offer at closing is reduced to signing the settlement statement, title, and deed, wiring the money or presenting a cashier's check for the agreed amount, and taking possession of your new home. All this reduces closing costs and the amount of paperwork that needs to be done when a lender is involved.
Are you looking to sell your home and are open to all payment options? Don't forget to request a cash offer from NeedTSellMyHouseFast. Find out how much you can sell your house in the current market.
Have a Distressed Real Estate Expert Take a Look at Your Case
Enter your information to get a complimentary case analysis