You are probably under a lot of pressure right now. We commend you for acknowledging you are going through a problem probably caused by circumstances beyond your. Time is likely not on your side so it is important to take action before its too late. If you are compelled to sell your property fast, this is the place to start. We are here to help and ensure the process is simple and straightforward.
Our home buying process consists of five simple steps:
1. Initial Consultation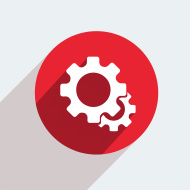 You found us. As the first step to solve your real estate problems, we sit down with you and listen to your situation. We then proceed to ask you the few questions to get the information we need in or to know This is the opportunity for you to ask us as many questions as you like. If you are satisfied, we'll proceed to the next step. Based on your valuation of the property, our real estate professionals will offer you a guide as how much we can offer for it in return for a all cash sale.
2. We Do a Thorough Situation Analysis and Valuation
At this stage, we compile a few extra details about the property and it's current situation. We process this information to generate a financial analysis of the property. The results of this step will yield a accurate valuation and possible exit strategies or solutions to your problem. This allows us to prepare a fully researched formal offer for you to ensure we achieve a win-win scenario.
3. We Offer You Money for Your House
We make you an offer. Most time we make all cash offers. However, from time to time and depending on the situation, we may propose a terms or financing offer (or some other creative solution). There is no obligation for you to accept it.
4. You Evaluate The Offer We Made For Your Property
We provide you with the opportunity to evaluate our offer. Selling your house is a life changing experience. We provide you with enough information to make an informed decision about selling your house. The ball is in your court and you are in control. We encourage you to take as much time as you need to decide if you want to sell.
5. If You Agree to the Offer and we Sit Down At Closing
If you agree to the offer, we'll arrange a cash transaction and pay you your money. There are no hidden fees or costs involved. What we offer you is what you get, and nothing less.
Contact Us
You can always call us 1-800-234-4361 or contact us or fill out the form below to get started. Our real estate professionals who specialize in properties like yours will get in touch with you to understand your circumstances.
Have a Distressed Real Estate Expert Take a Look at Your Case
Enter your information to get a complimentary case analysis
Our process is fast because we understand time isn't on your side. We work in your best interest so that you don't take unnecessary losses by slowing down the process. Depending on your circumstances, we can help you ensure get something out of your hard earned investment.