Top Real Estate Websites To List Your House For Sale
Whether you are looking to sell your house yourself or you just want to help your realtor market your property to speed up the selling process, listing your house on the most visited real estate websites is a good idea. There are way too many real estate sites you can use to promote your home. After trying most of them, here are top 10 sites we found work best.
These Are The Best Real Estate Websites Right Now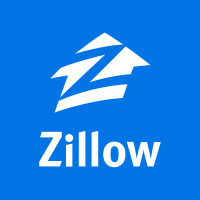 Zillow is the leading real estate market place available on the Internet. It gives access to homes for sale and rent, but that's not all– it also has more than a million listings that's impossible to find on an MLS. In Zillow, you can search for a home near the best schools, explore the neighborhoods, and even compare industry exclusive with the help of Zestimate home values.
There are four ways to search using Zillow: search via GPS locator, voice search, type in address, or draw a custom region on the map.
HomeFinder.com offers the best tools for both home buyers and sellers, because it provides an easy to navigate search experience, as well as a full mobile search platform with the Real Estate Search iPhone app, mobile optimized site, and Real Estate Android App. It doesn't matter if you're at home or on-the-go, with HomeFinder, accessing the network will be nothing but a piece of cake. Thanks to their more than four million national real estate listings.
Furthermore, it also has a mortgage calculator and monthly mortgage estimates on every home for sale, and the current location of the homeowner can be utilized to find nearby homes for sale, open houses, and apartment for rents.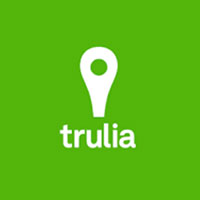 Trulia gives sellers, home buyers, and renters all the tools valuable information needed in order to be successful in the home search process. Furthermore, through the innovative web and mobile products of Trulia, users receive insights in regard with the house they're planning to buy, neighborhood, and the real estate process while connecting people with the highly-skilled agents.
Trulia is available in iPhone and Android devices, where renters and mortgage seekers can take advantage of the dedicated apps specifically made for them.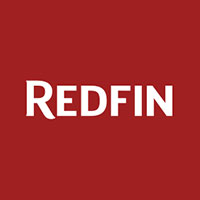 Redfin is one of the first real estate websites that offer map-based search. Most people think that the easiest way to earn money was running ads for traditional brokers, but Redfin knew that the real estate will be positively different if it can only be designed from the ground up with the use of different values and technology, where the customers are the main priority.
This is Redfin becomes one of the best. This website has joined forces with agents who wanted to be customer advocates. This allows them to survey every customer who used the service and give bonus based on the review.
All the broker-listed homes for sale and for-sale-by-owner properties that don't pay brokers a commission are listed in Redfin. Also, this website offers online tools that make the entire process of selling and buying a home more fun and easier.
ForSaleByOwner.com
ForSaleByOwner.com is one of the leading real estate website since 1999, and they have helped more than thousands of home owners to sell their home without the problems and stress a lot of homeowners often face. For as low as $80.95, you'll receive a wie listing of packages, tools, advertising services, and resources that will fit within your budget.
ForSaleByOwner offers all the necessary resources to get started, attract home buyers, and guide homeowners all the way through closing. It doesn't matter if you're an experienced "by owner" seller, or a novice, this real estate website will guide you on how you can easily sell your home.
Homes.com / Hubzu
Homes.com is a real estate platform that changes the way real estate is bought and sold. Now, everything can be done online in a few simple steps, allowing you to maximize the use of your time. It doesn't matter if you're a seller, buyer, or agent, you'll get the information needed with the help of Hubzu.
Buyers can find a property and buy it online, sellers can enjoy faster sales, and agents will get faster commissions the moment they successfully sold a home.
Craigslist. Aside from being a go-to website for selling furniture, giving away kittens, or finding a new roommate, Craigslist is also an excellent marketing tool to sell your home. More than one billion people have posted real estate ads on this site, and it receives more than 50 million visitors per month. Best of all, not only Craigslist ads are free, there's no need to learn any computer skills just to set up and sell your home.
All you have to do is make a Craigslist account, select option to "post a new ad" and choose the category, "housing offered." If you're selling the home yourself, select the subcategory "real-estate-by owner." On the other hand, if you're working with a real estate agent, select the subcategory "real estate-by broker."
Even though the real estate agent isn't the one posting the ad, potential buyers should be aware that you're working with a broker. Failure to correctly categorize your ad can lead to getting flagged and subsequently being removed.
Postlets is a real estate website that helps housing shoppers find listings by sending the to the following network distribution partners. Each listing created in Postlets is automatically distributed to partner sites as a way to maximize its exposure, resulting to better leads. Some of its partners are: Zillow, Trulia, Yahoo! Homes, HGTV Front Door, MSN Real Estate, and Hotpads.
AssetColumn Truth be told, buying real estate at full market price isn't really a good investment. With AssetColumns, you can find cheap houses and other discounted properties to invest. These properties are privately sold without a realtor, which only implies that it has better equity that any property a realtor can find. Investors can acquire these properties to rent, flip, or even sell a rundown house to other investors.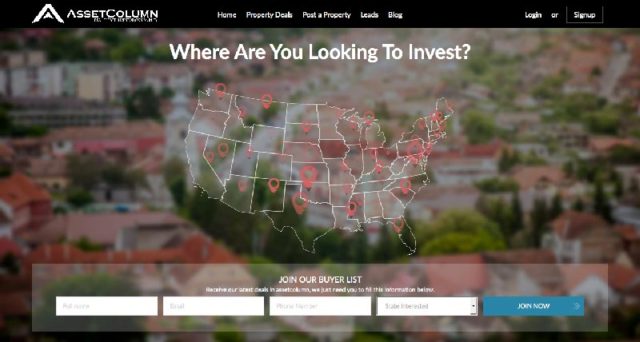 Ebay With the prices dropping to historic lows, it's now the perfect time to sell and obtain a new property. It doesn't matter if you're a retiree in search of a humble cabin or in the market for a palatial mansion, Ebay offers real estate properties that you can look at. Aside from that, you can also find commercial real estate and search for acres of farmland in eBay.
Apartments.com is a national real estate resource for those who are in search of an apartment– whether down the street or across the country. In order to simplify the process of finding a new place to live, this site offers renters one of the most up-to-date and accurate databases of millions of apartments around the US. The use of the most relevant products to reach renters, such as walk-through video demos, personalized searches, community reviews, and a responsive website allows Apartments.com to deliver a multimedia experience that allows the renters to easily access the listing, whether in their computer or mobile device.
Aside from serving the renters across the US, it's also the leading advertising destination for property owners, private landlords, management companies, and even classified listings.
Owners.com Established in 1996, Owners.com became the largest directory of homes for sale by owners, and in 2001, it was acquired by Owners Advantage, LLC and the business expanded to offer for-sale-by-owners sellers ability to include their home to the local MLS for a fixed fee.
Owners.com is the largest, flat-fee MLS network across the US, providing sellers access to the key professionals listing boards needed to market their home. They're committed to unlocking and streamlining real estate process for consumers, allowing them to save money while selling or buying a new home.
Backpage Backpage is one of the best web classifieds community in the country. Homeowners can list their real estate on Backpage, just like how they do in Craigslist. This will allow them to reach an even greater audience in just a short amount of time.
Similar to Craigslist, it has an option to purchase sponsored ads that are placed on the top right corner of the page. The ads allow the use of basic html, but you can also upload the photos of your property listing. The most recent ads are placed on top of the page and it updates frequently. Thus, the title is considered to be the most important element in the listing. By posting property listing at the right time ensure a good amount of traffic views.
Loopnet.com Loopnet.com is considered to be the most heavily visited real estate market place in the Internet with more than 9 million members and more than 6 million monthly visitors. It focuses on offering commercial real estate listings in the US, but the core principles of its business is to connect the sellers with the buyers over an open network. Basically, the sellers need to market their house as a form of investment and Loopnet will do the rest.
FSBO.com Pronounces Fizbo, FSBO.com offers the most affordable and simplest way of buying and selling homes by owner since 1997. They have an easy-to-use marketing tools that advertise the listing across a network of the most popular real estate websites, as well as MLS. The products being offered only cost a fraction of what the traditional real estate agents often charge for their services. Best of all, they offer a wide variety of listing packages, resources, and advertising services that will fit any sellers needs.
Established in 1984, BuyOwner.com instantly became one of the strongest real estate websites. With the evolution of the Internet, it stepped into its next role as a promising home selling tool that matches home sellers with buyers while removing the costly commission of the realtors middlemen. Throughout the years, this real estate website became one of the best places to go to, especially for those who are in search or planning to sell their homes.
Fizber is a free for sale by owner real estate website. Basically, homeowners are asked to list their properties on Fizber in order to generate the maximum online exposure needed to sell the home and keep the commission.
Some of the Fizber services include: finding professionals to help in buying or selling the home, listing the house for free, and tools for researching and locating a neighborhood perfect for your needs.
Hotpads was launched in 2005 and it's a place for homeowners to find an apartment to live. It's a map-based, real estate search engine listing apartments, homes, condos, and rental houses for sale all across the US. HotPads has one of the most comprehensive databases of location-based real estate services offered with an innovative user interface and memorable brand. They have the tools needed that will allow a homeowner find his next home in just a matter of days.
Your Local Multiple Listing Service
Although the MLS is only accessible to licensed individuals who subscribe to the service, you can still take advantage of this great resource without paying high commissions to a listing agent. To list your property for sale by owner on the MLS, you can use major search engines, such as Google to search for "flat fee MLS" or "flat fee listing" + you city. Unless you live in a very remote area, you will likely find a service offering to post your property on the MLS for a small fee.
Properties posted on the MLS are usually syndicated to hundreds of real estate websites.
Have a Distressed Real Estate Expert Take a Look at Your Case
Enter your information to get a complimentary case analysis