Sell Your Home Quickly: 6 Tips for Selling As-Is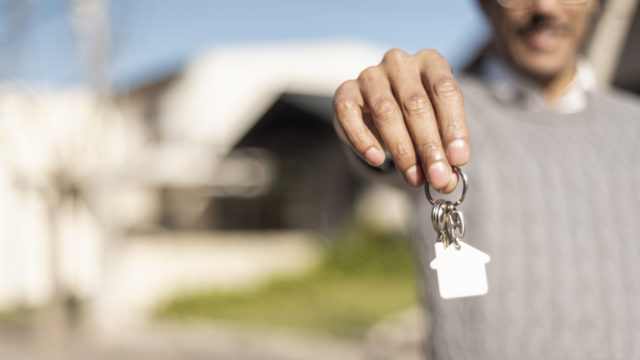 There are times in which you may want to sell your home in the condition it's in, without having to invest in any repairs or additions in order to increase its value. This is known as "selling as-is". Selling a home in an "as is" condition can be more difficult than selling a home in perfect shape. Thankfully there are several tips and tricks that can help you avoid any unwanted headaches and wasted time.
One of the things to keep in mind when selling your home in an "as is" condition is its price. Consider that people will want you to give an even larger discount than the markdown you already have in place. There will be many excuses you will hear when this happens. Some will make a direct reference to any issues you do not mention yourself. This is why honesty is always the best policy. Additionally, potential buyers may not even look at your home once they realize you are "selling as-is". So, without further ado, let's move on to our list of tips to sell your home quickly in its current condition:
1. Be reasonable
One of the most important things when "selling as-is" is to be as reasonable as possible with the reality of your home's current state. It is understandable if your assessment is skewed given the sentimental value of the property. This is why you should make sure you take a good, hard look at your property and set a reasonable price. Keep yourself open to offers that may be a little lower than what you are asking for.
2. Honesty is the best policy
Always disclose any issues your home may have to any potential buyers. Mention all of them, no matter how bad they may be. Anybody looking to buy a home "as is" knows they will be setting themselves up to invest money in repairs. But, not disclosing something can scare potential buyers away. This happens because they start worrying about you not telling them the whole truth.
3. Find out the cost of needed repairs
Learn how much it will cost to repair any problems with your home. This can give you some leverage when you negotiate the sale. On the one hand, it will help you decide whether you still want to sell it in its current condition. On the other hand, you may want to invest the time and money and possibly get a better price for it. Additionally, knowing the cost of repairs can work to your advantage. This is especially important when negotiating any discounts the potential buyer may be asking for.
4. Consider cash buyers
One of the best ways to sell your house fast is to consider people looking to pay cash for your property. Doing so eliminates the middleman and certain fees that will take away from the final amount. At NeedToSellMyHouseFast we will give you a cash offer that you may find difficult to refuse.
Have a Distressed Real Estate Expert Take a Look at Your Case
Enter your information to get a complimentary case analysis
5. Realtors can reach a broader demographic
Sometimes you may find that hiring a realtor can work to your advantage and help with a quicker sale.
6. Follow traditional selling methods
As with any home sale, make sure your house looks good when you take pictures or show it to potential buyers. Keep your front yard clutter-free, and all rooms clean. This ensures the buyer sees the great parts of your home, not only the problem areas.
Selling your house "as-is" can be an adventure that is as enjoyable as it is interesting.
Although you should keep in mind that some of the offers you receive won't even be worth your time. Make sure you can tell which ones you should take seriously, and which ones you can pass on. If you are looking to sell your house "as-is" don't forget to request a cash offer from NeedToSellMyHouseFast. Doing so will ensure you get a good estimate of how much you can get for your property in its current condition. It will also help you determine if it's worth your time to make some repairs that may get you a better price.