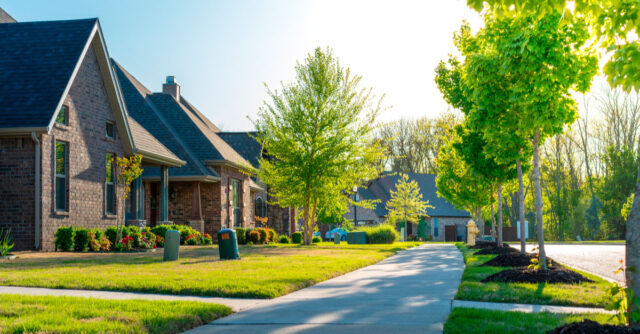 You're facing foreclosure, are in the process of a divorce, or your debt has just become too much to handle; you know every time the phone rings that could be the bank, or the debt collector, or the lawyer. What it boils down to is that you're going to have to sell your home. Whether you're just wanting to speed up the relocation process or you have lost your job, you want to sell your home quickly, but for the right price.
We Understand
We've been there. Losing sleep from the stress of trying to sell your house before the deadline, and browsing real estate listings, looking at each house listing and trying to get a grasp on what the current housing market is like. We strive to help you sell your Arkansas home, fast. We'll work with you to figure out your home's market value, then make you a fair offer so you can move on with your life, rather than being tied up in the real estate market.
What We Buy
We've dealt in real estate all throughout Arkansas, and have experience in helping people in distress with their real estate problems. Our specialties include numerous commercial properties, townhouses, condos, multi and single family homes. Our goal is to help you sell your Arkansas property quickly. After all, you don't want to spend years trying to sell your home while the rest of your life just keeps going around and without you.
No Repairs Necessary
One of our specialties is buying distressed properties throughout the state of Arkansas. Therefore, we buy any property in any state of repair – from perfect condition to a handy-man special. You don't have to take out a loan to repair your home or property, so we can deal with all of that after we've helped you get on with your life.
Arkansas Properties
We know what it's like to try and sell a home quickly in any and all cities and towns, and our experts know the ins and outs of the Arkansas real estate market well. Here are just a few of the cities we normally work in:
Little Rock
Fayettville
Springdale
Fort Smith
Jonesboro
Pine Bluff
Bentonville
Texarkana
Sherwood
Bella Vista
Keep in mind that this list isn't complete by any means. Just give us a call if you have any questions about whether we can help you.
Contact Us
You can either contact us by giving us a call at 1 (800) 234-4361, or by filling out the form below, and we'll get back to you as soon as possible to help you and buy your home so you can move on with your life.
We Can Help
We strive to help you sell your Arkansas home quickly. Our team of experts is dedicated to serving all of your needs. Please call or fill out the form above, and we'll help you sell your home and turn to the next chapter in your life!