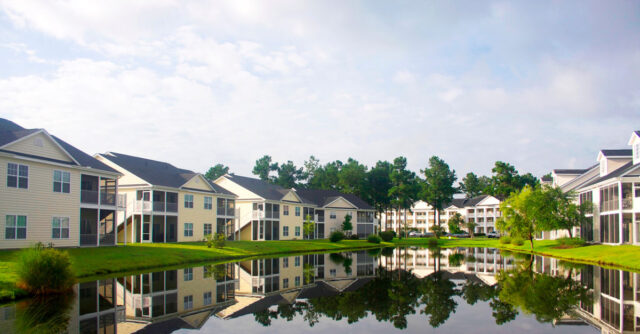 Are you looking for a property buyer who can purchase your house fast? Then worry no more, because you're in the right place. We buy all kinds of houses in South Carolina and we close deals quickly just to get you the cash you need.
Have a Distressed Real Estate Expert Take a Look at Your Case
Enter your information to get a complimentary case analysis
Selling your home through the traditional channels is hectic and time-consuming hence we offer the most viable selling option. Contact us today to get started on the process of selling your house.
What We Buy
Here at Need to Sell My House Fast, we buy all sorts of houses anywhere in South Carolina. Whether it's a detached home, condo, townhouse, duplex or commercial building, we make fast deals on purchase. Also, we are not that picky-we can buy a house that's in pristine condition, one that has structural problems, cosmetic problems, pest issues and more.
Some of the cities we cover in South Carolina include:
Benefits of Selling Your House Fast
Selling your house fast is the key to removing extra baggage that comes with owning a property. Houses usually accumulate expenses such as property taxes as time goes by. Also, the structure of your house deteriorates and land things break, which means higher maintenance cost. By selling your property fast, you can avoid all these costs and end up with more money on your pocket.
Some of the other key benefits of selling your house to us fast include:
You'll skip going through a realtor
You'll avoid incurring ant repair and cleaning costs
We handle all the paperwork for you
You'll make significant savings on selling your property
Our Simple Home Buying Process
We understand how challenging it is for distressed homeowners to sell their house fast. That's why our experts are always ready to help you get started with the process and close the deals quickly to get your finances back on track.
The following are the steps to follow if you want to sell a house to us:
1. Initial Consultation by Phone and Initial Offer
The first step you need to take if you want to sell your property to us is to contact us through the phone for us to make an initial offer. Our team of professional experts will provide consultation and advice just to get things clear. We'll collect your details and get in touch with you.
2. We Visit the Property
Upon giving us your details, we will organize for a site visit to do the house evaluation. That involves looking at the size of the house, its condition and defects, if there are any.
3. We Make You a Hard Offer
After carefully evaluating the property, we'll make you a hard offer, which is basically an upfront amount as we wait to close the deal.
4. If You Accept, We'll Wire the Money and Buy the House
Upon accepting our offer, we'll pay all, if not all the closing cost before completing the purchase transaction. We close quickly, often within a period of less than 30 days; hence you can quickly get out of the situation you are currently in.
You Are Not Alone; Many People Sell Their House for a Number of Reasons
Selling a house is one of the most difficult decisions a homeowner can ever make. But despite the emotional attachment and financial realities one can opt to sell the house anyway. You have to realize you're not alone in this.
People sell their houses to us for various reasons including:
Financial problems
Management headaches
Health issues
Unexpected bills or legal fees
Job relocation
Divorce
Unexpected property inheritance
Bad tenants
Overwhelming property Damage
Whatever the reason or situation that has forced you to sell your house, we will offer fast and professional service to ensure you can once regain your peace of mind. Our cash offers on come with no obligation fees, regardless of the value and condition of the property. That way we relieve you of any financial burden.
Call us today to schedule for a non-obligation consultation on selling your property. Our friendly team of professionals will make you a cash offer which you'll accept or deny at your own free will.
Have a Distressed Real Estate Expert Take a Look at Your Case
Enter your information to get a complimentary case analysis