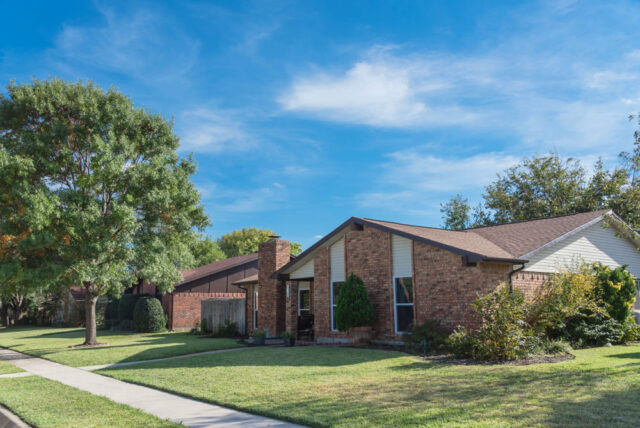 The debts are pilling up.You are being harassed by debt collectors, bank lenders and credit brokers.You want out of the commitment you made to your home, it is no longer working for your plans in life.Selling is hard painstaking.The process can take a very long time, time that you would like to spend on your actuall life not wasting dealing with real-estate problems.We can help.We can assist you in selling your home in Texas and help you sell it fast!
We Understand
We know what it's like to cruise real estate listings, clicking from house to house, trying to get an idea of what the market is like.It can become overwhelming.Is this house like mine?What do these terms mean?We can help you not only navigate, but navigate properly though the ever changing market.We will give you the best price for your home and help you sell it with ease to you.We work hard so you can your precious time living your life.
What We Buy
We deal in real estate throughout the Texas area. Some of our specialties include single family homes, townhouses, condos, multifamily homes, and various commercial properties.We are experts in helping you sell your home and properties and sell them quickly.We understand and work with whatever type of property you are selling.
No Repairs Necessary
We specialize in buying distressed property from owners throughout the great state of Texas. As such, we're used to purchasing property in all states – from perfect condition to your typical fixer-upper. You don't need to invest even more money in home improvement or even worse be forced to take out a loan for the repairs.We take care of that for you!
Texas Properties
Our experts know the entire Texas market well. We understand what it's like to sell a home fast in each of the major cities, as well as the smaller towns throughout the state. While this list is by no means complete, we commonly work in the following cities:
If you have any questions about whether we can work with you to sell your home fast, just give us a call.
Contact Us
You can contact in two ways.
Call our friendly and expert representative at 1-800-234-4361. Or the second option is to fill out the form below, and we'll get back to you as soon as possible to help alleviate your distress by giving you the money you need and deserve for your house!
Have a Distressed Real Estate Expert Take a Look at Your Case
Enter your information to get a complimentary case analysis
We Can Help!
Our goal is to help you sell your Texas home as fast and smoothly as possible. Give us a call or submit the form above. You will be happy with the results.Go on with your life and realize your plans as you let us take care of selling your home!