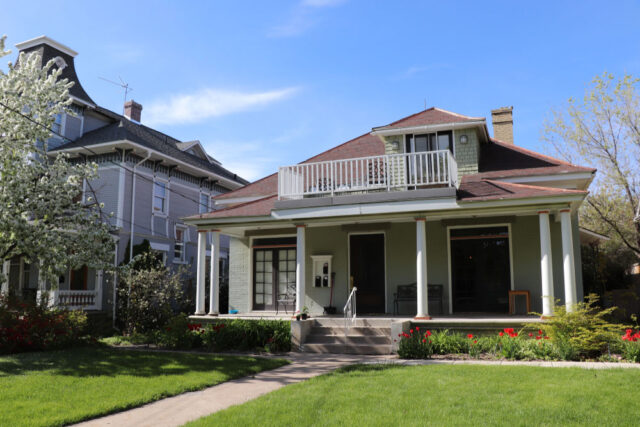 At NeedToSellMyHouseFast.com we offer property owners with the unique opportunity to sell their homes quickly regardless of its current condition. We know that, as a homeowner, you may want to sell your home quickly to settle other crucial financial obligations. We are determined to help you achieve this by helping you skip all the unnecessary steps in the traditional methods and protect you from spending lots of money before you can make a sale.
Have a Distressed Real Estate Expert Take a Look at Your Case
Enter your information to get a complimentary case analysis
Areas of Operation
We buy houses in Utah cities. If you live in Salt Lake City, Provo, West Valley City, or West Jordan, you will be able to enjoy our services. Our services are also available in other Utah cities such as Orem, Sandy, Ogden, St. George, Layton, and Taylorsville, and their surroundings. Unlike traditional home buyers, we will buy your home in its current condition. You do not need to renovate the home nor hire a realtor.
Why Selling Fast Makes Sense
Our fast house selling services will provide you with numerous benefits. First, you do not need a realtor. Since these professionals act as marketers, working with us eliminates the need of a realtor. This elimination makes the home selling process cheap as you will incur zero dollars in marketing. We know you are selling your home because of financial difficulties and we try our best to protect you from spending more of your hard-earned money. You also save on cleaning costs. Moreover, we will handle all the paperwork on your behalf.
Holding onto a home as its expenses, such as property taxes and renovation of deteriorating things, goes beyond your financial ability is a bad choice. Selling through the traditional process will mean having the house much longer in your position and incurring further costs. The result may mean making very little money from your property. However, with our fast home selling services, we complete the transaction within just a month. This means all paperwork and the money transferred to your account in just 30 days or less!
Our Simple Home Buying Process
At NeedToSellMyHouseFast.com, we will help you sell your property for cash in just four simple steps:
1. Initial consultation by phone and initial offer. When you contact us about selling your property, we will call you and discuss the house with you. After the consultation, we will be able to give you an initial offer.
2. We visit the property. This step is important as it provides us with the opportunity to view the house and conduct proper valuation. You have a say on what day we can visit the property as we know you are busy trying to provide for your family. During the visit, we will ask you questions about the house and confirm that all the ownership documents are correct.
3. We make you hard offer. Based on our valuation of the home, we will determine how much we can pay for the property and make a hard offer. We will sit down with you and reach a price that is agreeable to both parties.
4. We wire you the money. If we agree on a value for the home, both sides will sign documents confirming the deal. We then wire the agreed amount to your preferred bank account. Your house has been successfully sold!
Reasons Why Homeowners in Utah Choose To Sell Fast
Many people do not want to sell their homes in Utah thinking they are the only ones selling. This is not true. Homeowners are selling their homes daily across Utah for a variety of reasons. The most common reason is financial problems. Such sellers are weighed down by the cost of maintaining the house or sudden fall in income after a job loss. You can also sell your house fast to cover your debts and medical bills.
Other reasons why people sell their houses fast are health issues, relocation, divorce, bad tenants, property damage, inheritance of unwanted property, or if you are tired of the management headaches. Do not live in difficulties when selling your house will change your life for the better!
We are an ethical company and cares about our clients. If you need help relocating from the property, we will help you. For sellers who may want to stay a little longer in the house as they look for a new home, we provide them with accommodation in the property for the agreed period. Contact us now for a great offer on your house!
Have a Distressed Real Estate Expert Take a Look at Your Case
Enter your information to get a complimentary case analysis