9 Signs It's Time to Change Your Real Estate Agent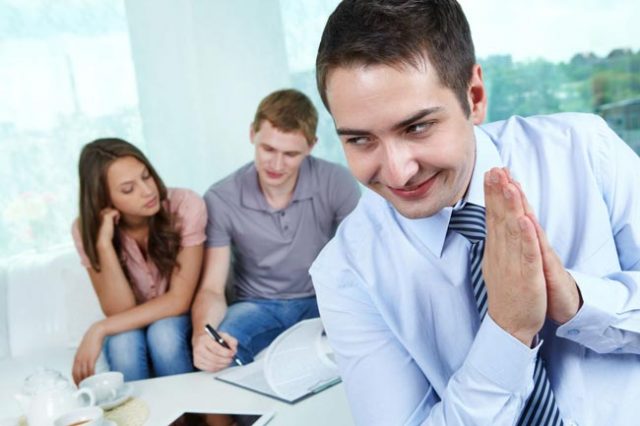 Is your real estate agent really doing the best he or she can do to sell your home? Even with extensive research and referrals, sometimes agents just do not work out. The National Association of Realtors says that more than six million homes have changed hands from 2015 to mid-2016. The organization reports that it can take about 39 days to sell homes on average. Of course, this differs based on your location. In some areas, homes are bought within a matter of weeks. Others take six months. But is your home getting the best opportunity to sell faster?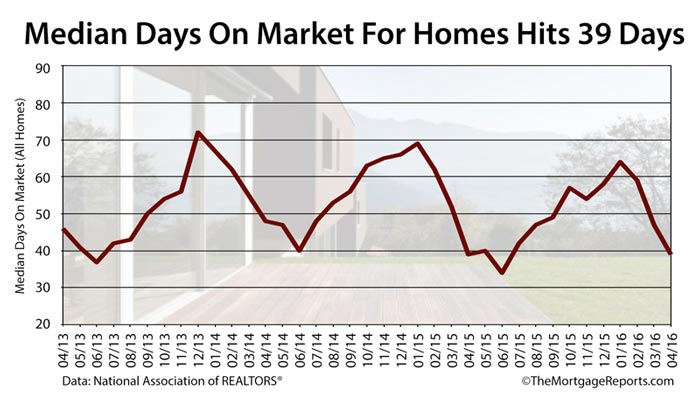 When Is It Time to Change Agents?
At the heart of this is your real estate agent's drive. He or she needs to be motivated to do the very best job possible to market your home, show your home, and sell it at the highest price possible. Are you worried your agent isn't doing this? Here are the signs to look for.
#1: Your Agent Has More Attitude Than You Care To Deal With
It's a common problem in high-stress situations. If you would rather deal with your teenager's temper tantrum than that of your agent, it is time to move along. This individual is working for you, and that means he or she needs to provide you with a positive, motivated attitude not one that shows he's annoyed with you.
#2: Your Neighbors Moved Out Long Ago
If your neighborhood has seen plenty of people move in and out lately but your home is sitting on the market, you have to wonder why. In some cases, it may be your property itself, whether it is missing key features or isn't priced right. When these aren't factors, it may be a lack of marketing on behalf of your agent. Ask the agent:
Why other homes are selling and yours is not.
Find out how your home stacks up to others selling quickly.
Discuss pricing, condition, location, and other concerns. Ask why.
#3: Your Home Can't Be Found Online
This seems like a near impossible situation because it is inexpensive and highly essential for a home to be appear on the MLS, or Multiple Listing Service. This is the tool agents use to find homes for buyers. If your home isn't there, how will they find you? Discuss this with your agent. There's rarely any reason for it.
Is the property listed on the MLS?
Is it easily found with a search of homes for sale in the area?
Is the MLS full of great photos and detailed information?
You can look up your home on the MLS yourself using a real estate agency's website. How does it look?
#4: You Can't Remember The Last Time Your Agent Showed Your Property
A home that's priced well in a solid neighborhood should get showings, even if it does not get offers. If you are not getting showings, your agent isn't marketing your property effectively. That's a big problem for nearly all homeowners. Agents should be willing to host an open house for agents and work one-on-one with interested buyers to increase showings.
#5: Your Agent Takes Too Much Time To Respond
Do you spend a lot of time waiting for call backs from your agent? Perhaps you have to wait days before scheduling a showing with an interested buyer (that's not good!) If your agent is not responding to you quickly, chances are good the agent isn't answering other agents or buyers fast enough either. This is an immediate turnoff. Emails and phone calls should be answered within a few hours during business hours and within 24 hours most other times.
In some cases, this may mean the agent is working a second job. It may also mean his or her real estate business is only part time. In some situations, it could mean the agent is just too busy or does not take your need seriously. These are all indications that it is time to move on.
#6: You Suspect Your Agent Is Not Presenting You All Offers
This is a key concern for many sellers. Listing with an agent means that individual is there to present your home to anyone who is interested including his or her own buyers, other real estate agents' buyers, as well as those not working with an agent.
Is the agent only bringing his or her own buyers to the table to reap a higher commission? Agents who do this hope to earn the full 6% commission instead of just the 3% most earn. Move on as it's costing you interested buyers.
Have you heard about agents or interested buyers but never learn about them from your agent?
Ask if there have been any offers on the property. Legally, agents must present all offers to you including low ball offers that you may not be willing to accept. Remember, it's that agent's job to try and negotiate all contracts upward from this point.
#7: Your Agents Doesn't Remember Key Details About Your Home
Ask the agent about your home. Ask questions about the size, features, and overall design. If your agent cannot answer these questions, it is evident he isn't putting enough time and effort into your home. Most agents will have a handful of properties to manage. That doesn't mean the agent should not reduce the quality of service provided to you because of a full load. Agents that are too busy are not the best ones for any home seller.
#8: Your Agent Can't Navigate Your Neighborhood
How is an agent supposed to sell up your home if he or she cannot find the way to the freeway? What's important is for the agent to be able to tell prospective buyers where the nearest school is, where the parks are, and how to get to the grocery store. They should also know what recreational opportunities are available locally, what restaurants are in the area, and how long it takes to get into the downtown area from your home.
#9: Your Agent Keeps Asking You To Be Batient
Here's one most home sellers don't think about. Your agent makes comments such as these. "We need to have a positive attitude." "We have to be patient in this market." That's not the case. What is the case is developing a marketing plan that gets your home into the limelight and into the scope of would-be buyers. An agent that tells you to sit and wait isn't actively selling your home and that's a bad sign.
Listing your home for sale is a big step. Hiring the right real estate agent is essential. Be sure any contract you sign gives you the ability to walk away from the relationship with the agent within a matter of months so you can move on from this agent and find the support and buyers you need elsewhere.