Donald Trump Nominates Ben Carson as Secretary of Housing and Urban Development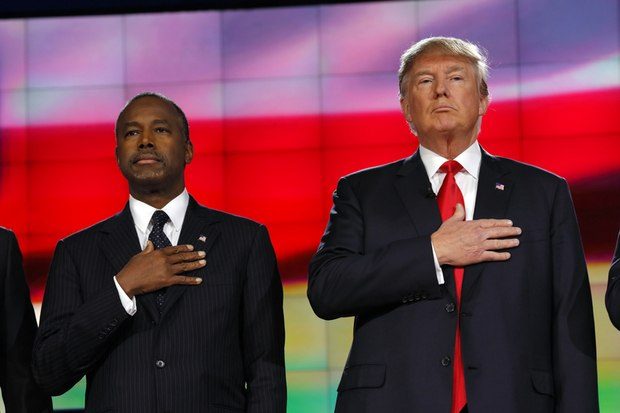 Last week, President-elect Donald Trump nominated retired neurosurgeon Dr. Ben Carson to head the Department of Housing and Urban Development. According to Trump, Carson is passionate about reviving the economy and that he will focus to strengthen the urban communities and the families who live in those communities. He has had a detailed conversation with Trump regarding his policies for urban renewal and is now looking forward to revive the urban economy and also improve the economy of the inner cities and the suburban areas.
Trump further added that like him, Ben is highly optimistic about the future of the United States of America and has been chosen to head this prestigious position for his true mettle and his heartfelt desire to make affordable living easier for Americans.
After accepting the nomination, Carson said in a speech how overwhelmed he was to get an opportunity to serve the country under the administration of Donald J. Trump. He is confident about making a significant contribution to the housing sector by improving and strengthening the condition of the communities that truly need him. He is willing to enhance every aspect of the nation to ensure the America's housing needs are completely met.
— Dr. Ben Carson (@RealBenCarson) December 5, 2016
From the congratulatory messages and overwhelming support which he has received, it can be expected that Carson will focus on FHA's financial health and put an end to the overcharging premiums of FHA. He is also likely to take a prompt step for cutting down the annual premiums to finally get rid of the Life of Loan premium policy that had its inception during the Obama administration three years back.
When Carson was asked in an interview about whether he had any idea about the housing policy, he mentioned how he grew up in the suburbs and the inner city. As he spent a significant part of his time there, he dealt with a lot of inhabitants and patients from the area and understood the fact that they could never be a strong nation if their inner cities were weak. This is why he is planning to focus on improving the economy of these inner cities, so that affordable housing can be availed by a large part of the populations.
Ben Carson is the first African American to be picked in Trump's cabinet and his position is highly likely to be confirmed by the Senate, which is now controlled by the republicans. It is evident that Trump has his hopes high on Carson as he mentioned how Carson's communication skills are going to bring the message of alleviating poverty. The national director of government affairs, Robert C. Moss is of the opinion that Carson should quickly learn about the housing policies so that he can make it better, enhanced and tad more effective. He further added that Carson was an excellent orator, and probably one of the best in this role. This is also another reason why most real estate and affordable housing specialists are investing their hopes in him. Most of them like Moss feel that if Carson manages to take the right direction, he can make affordable housing much more available to the masses.
The HUD, first came into inception in the year 1965 in an attempt to build stronger communities, and make it easier for low income Americans to get affordable housing. But a couple of the recent rules from HUD have been heavily criticized for their socialist nature. One of these rules adopted during the Obama administration, namely the Affirmatively Furthering Fair Housing Act, which promoted neighborhoods that were less segregated, have been particularly criticized by Carson. In 2015, he called this a "failed socialist experiment". Having spent a large part of his childhood in government subsidized buildings, he strongly feels that the key to overcome poverty is through individual effort. Government programs can never be an ultimate solution for this.
However, despite being lauded by several housing specialists, many democrats have questioned his aptitude for the role due to his lack of experience in the housing field. They argue that putting Carson in charge of a government agency like HUD is like bringing him under philosophical odds with the very sector that he will be responsible for.
Our country deserves a HUD Secretary with the relevant experience. Dr. Carson is a disturbingly unqualified choice. https://t.co/BvlXlJw0xq pic.twitter.com/gCYaiIfmj3

— Nancy Pelosi (@NancyPelosi) December 5, 2016
Carson will be focusing more on urban renewal. He will be looking forward to revive the urban economy and also improve the economy of the inner cities and the suburban areas. Real estate experts feel that he will concentrate on making it easier for low-income Americans to avail affordable housing. Carson is also likely to focus on FHA's financial health and put an end to the overcharging premiums of FHA.