Government Programs That Could Help You Save Your House
Government Assistance Programs To Help Save Your House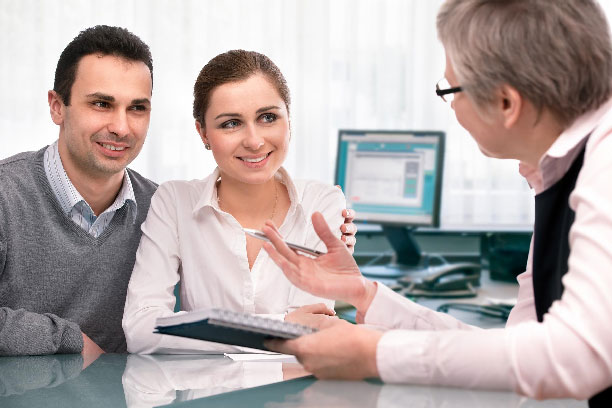 Most people dream of owning a home; and it is for this reason that many turn to mortgages to push them closer and closer to their dream homes. The fact of the matter is that many people are very careful when choosing a mortgage so as to ensure that they remain consistent with their payments. However, in today's tough economy, it's easy to get behind on mortgage payments and risk foreclosure. Foreclosure happens when you fail to pay your mortgage and your house is possessed by the financial institution that offered you the mortgage in the first place.
It can be a terrible thing to lose your house to a foreclosure and especially if the causal agents are situations beyond your control such as a health issue or the loss of your job. A foreclosure can indeed turn into a nightmare for every house owner out there – it is the last thing that anyone would want to experience. There are a number of options are available that can be used to avoid foreclosure. You could either refinance your mortgage or else get some form of loan modification in order to get both your mortgage and finances back on track.
There are several programs created by the federal government for struggling homeowners that can help you stay in your house. They are open to all who need the extra help. While some programs are for people who have made all of their mortgage payments but the value of their home still remains less than the actual loan; others are for home owners who are having issues making their set mortgage payments and are facing foreclosure. Here are the various programs that you can use as a struggling homeowner to avoid foreclosure and save your house in the end:
The Making Home Affordable (MHA) program
The Making Home Affordable (a $75 billion incentive) program was created to keep mortgage interest rates near all-time lows in a bid to get homeowners a new refinancing option for their mortgages. What this meant for home owners is that, having upended home loans, bad credit or other financial hardships, will definitely not disqualify any homeowners from refinancing opportunities. The MHA program gives distressed home owners a chance to easily refinance their mortgages. It not only saves you a lot of money but it also saves your house. Mortgage lenders or any financial institution that helps homeowners refinance through this program usually receives small cash incentives from the government. They thus overlook a person's bad credit in attempts to refinance which saves the homeowner thousands of dollars.
The Home Affordable Modification Program (HAMP)
This federal government mortgage assistance program was created to help homeowners who can no longer continue paying their mortgages due to hardships such as loss of income or increases in expenses that prove unaffordable. The program's goal is to help you avoid foreclosure and save your home by giving you a more reasonable and sustainable monthly mortgage payment. If you qualify for the HAMP modification plan, you are entitled to lower interest rates that could save you thousands.
The Home Affordable Refinance Program (HARP)
This government sponsored program was created to help homeowners refinance their home before facing foreclosure or falling behind on their mortgage payments. It allows you to lower your monthly mortgage payments as well as providing a way for you to stay in your home and avoid foreclosure. In order for you to qualify for this program; you must not be in foreclosure and must have a good payment history.
The Home Affordable Foreclosure Program (HAFA)
This is a deed-in-lieu foreclosure or a short sale. Its main benefit is that as a homeowner, you will not be held responsible anymore for the difference between the amount the home sells for and the amount owed on the mortgage. As a homeowner, you will also receive $3,000 for relocation assistance upon a successful deed-in-lieu or short sale. The short sale agreement allows the homeowner or borrower a minimum of 120 days I which to sell the home. Upon a successful sale, the mortgage lender should fully release the borrower of any claims and debt against the home.
The Federal Housing Administration (FHA) program
The FHA Secure is a housing program created by the federal government that aims at helping borrowers who are at default with their mortgage payments.
Fannie Mae's HomePath program
The Fannie Mae HomePath program allows buyers to buy Fannie Mae-owned homes and offers simpler mortgage requirements than is offered by a traditional loan.
There are two distinct programs available through HomePath:
The HomePath Mortgage – it resembles a traditional home loan offered by banks. It is usually for buyers who are acquiring the foreclosed property to be their primary residence (homes which are generally move-in ready).
The HomePath Renovation Mortgage – it is aimed at buyers buying a home in need of repair such as the real estate investors who are into the fix-and-flip business.
Fannie Mae Homepath program will also be launching a new home loan program called HomeReady. It will be available to low-income borrowers as selected by the U.S. Census Bureau.
Freddie Mac's Targeted Affordable Housing (TAH) Program
The Freddie Mac Targeted Affordable Housing (TAH) Program helps housing finance agencies afford low-rate mortgages to first-time homebuyers; additionally, the program provides financing for the building and repair of affordable multifamily rental properties by investors.
The Veterans Affairs Program (VA)
Veteran Affairs provides a home loan security benefit and other housing related programs to help veterans, servicemembers and qualified surviving spouses become homeowners. Veteran Affairs loans are usually provided by private lenders (banks and mortgage companies) to help you repair, buy, retain or even build a home for your own personal occupancy. Veteran Affairs warrants a portion of the loan, which prompts the lender to provide you with more favorable loan terms.
The U.S. Department of Agriculture (USDA) program
The USDA housing program provides rural Americans with homeownership, home renovation and home repair opportunities. USDA provides housing developers with grants and loans via public and nonprofit organizations to construct and refurbish rural multi-family housing units.
Principal Reduction Alternative (PRA) program:
This program was created to help homeowners whose homes are worth way less than they owe by prompting investors and servicers to reduce the amount you owe on your home.
Second Lien Modification Program (2MP):
This program was created to help homeowners whose first mortgage was permanently modified under the Home Affordable Modification Program (HAMP) and that have a second mortgage on the same property. This may qualify you to get a reduction on the principal or a modification of your second mortgage under 2MP.
FHA Second Lien Program (FHA2LP):
If you have a second mortgage on the same property and it happens that the lender of your first mortgage agrees to take part in the Federal Housing Administration (FHA) Short Refinance, you may be eligible for the reduction or total elimination of your second mortgage. If your second mortgage lender agrees to take part in the Federal Housing Administration (FHA) Short Refinance, your total mortgage debt after the refinance cannot go beyond 115% of the present value of your home.
Home Affordable Unemployment Program (UP):
This is for the unemployed homeowner facing difficulties in making mortgage payments. Under this program, you get a temporary suspension of mortgage payments for at least one year as you seek re-employment or a temporary reduction of your mortgage payment.
The Emergency Homeowners' Loan Program (EHLP):
This program was created to help homeowners who experienced a reduction or loss of revenue and faced foreclosure because of unplanned unemployment/underemployment/medical emergency. The program was supposed to complement the HFF (Hardest Hit Fund) by supporting the states that were not covered under the Hardest Hit Fund.
The FHA Special Forbearance program:
This is for homeowners who experience difficulty paying their mortgage installments as a result of losing their source of income. If you qualify for the program, your lender may offer you a suspended or reduced mortgage payment for up to one year.
As you can see, there are plenty of government-backed programs that could potentially save you from loosing your home. Unfortunately, not everybody qualifies and sometimes it is just too late in the the foreclosure process for the government to help you out. If you are about to lose your house, we could be able to help bring your mortgage up to date and work out a solution where we buy your house for cash and you walk out with money in your pocket (and without a nasty foreclosure entry on your record).