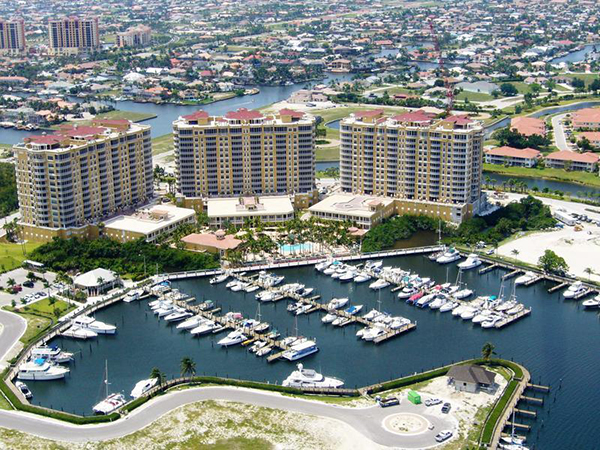 Selling a home, whether it's your primary residence, a rental property or a part of an estate, can be both stressful and costly. The real estate market is both competitive and complex, and even the most desirable houses, duplexes and condos can take months or even years to sell.
If you need to sell your home in Cape Coral fast, you need to know that we offer a quick, simple alternative to either trying to sell your property yourself or listing it with a traditional real estate agent. We buy all types of homes, regardless of condition, location or equity.
We Are Experienced Cape Coral Home Buyers
Our number one goal is to provide distressed homeowners with a hand up during times of financial difficulties by making a cash offer to purchase their home. We know that hardship can strike anyone at any time; illness, job loss, divorce and death all wreak havoc on the dream of homeownership. Many hard-working Americans have had to face the same choices as you; we understand what you are going through and we are here to help.
Have a Distressed Real Estate Expert Take a Look at Your Case
Enter your information to get a complimentary case analysis
Why Delays Can Be Devastating
For many homeowners, the idea of needing to sell their home quickly is so overwhelming that they try to ignore the mounting bills and foreclosure notices. While we understand that dealing with these problems is hard, failing to take control right now can lead to serious, long-term consequences.
In Florida, foreclosure not only results in the complete loss of your home along with any equity you may have in it, it also prevents you from purchasing another home for five long years. A foreclosure is reported to the credit bureau and remains on your record for seven years; this will make it virtually impossible for you to hold a credit card or apply for a bank loan. It is important to understand that you need to do everything possible to avoid foreclosure on your Cape Coral home and take control over your financial future.
Estate And Relocation Cash Sales
Maybe you are the executor of an estate and have been left with the responsibility of selling a Cape Coral home quickly, or perhaps you have relocated to another area. In these cases, it's important to sell the property quickly because a vacant home is an unprotected home. Many insurance companies refuse coverage on unoccupied homes; a fast cash sale is the best way to make sure you aren't stuck with an uninsured house that will attract criminals and unwanted guests.
We Are Here To Help
Our business is dedicated to help homeowners like you find quick, simple solutions to their complex financial problems. We always strive to achieve a win-win situation for all of our clients so they can move on with their lives and enjoy a brighter future.
To learn more about how we can help you sell your Florida home fast, One of our friendly, professional real estate experts will contact you within 24 hours for a risk-free complimentary consultation. Don't delay – your future is waiting!
Give us a call at 1-800-234-4361, or fill out the form above so we can get started.
Sell Your House In Cape Coral, Lee County. Zip Codes: 33904, 33993, 33991, 933909, 33914, 33915, 33990, 33910.
Jacksonville| Miami | Tampa| Orlando| St. Petersburg