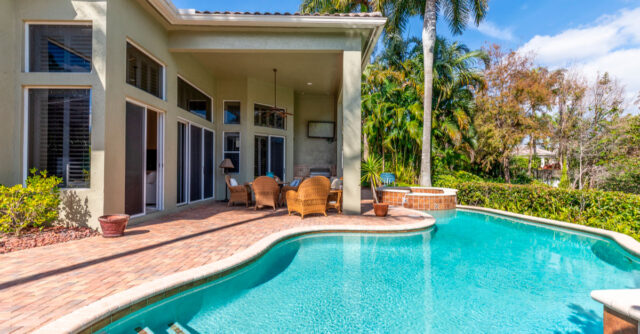 Once you've been a homeowner, you know as well as anyone how hard it can be to sell your house, and all the memories and past joys it contains. You've lived part of your life there, and that results in a lot of meaning between those four walls. But, sometimes life doesn't go as planned, and you find yourself in a position where you need to sell your home quickly. If you need to sell your Coral Gables residence fast, we can help you. We've purchased homes all across Florida, and we can help with yours no matter what condition it's in or how much equity you've got invested in it.
We Are Buyers of Coral Gables Homes
It's our intention first and foremost to assist you in selling your home as quickly as possible so you can continue on with your life in the best way possible, and with less to worry about. Whether you're in a tight spot you didn't see coming, the victim of a predatory lender, or in a hurry for other reasons, we can make you a cash offer that will solve the problems you're facing. Instead of wondering what to do and where to turn, we'll help you solve the issue, and move on. We understand you didn't plan to be in that position, and we know you want to fix whatever position you're in as soon as you can.
Have a Distressed Real Estate Expert Take a Look at Your Case
Enter your information to get a complimentary case analysis
Don't Let Foreclosure Happen
One of the worse things that can possibly happen to a homeowner is going through a foreclosure. Not only does it mean your home is gone, it also means your credit rating will be in truly horrible shape. Once you've gone through a foreclosure in Florida, you'll need to wait at least five more years before you can purchase another home. And don't even think about getting any other type of loan or a credit card, the scar foreclosure will leave on your credit report will last for seven long years, and stand in the way of your future progress. It is truly vital to avoid foreclosure.
Before Relocating, Sell Your House
Maybe foreclosure isn't a concern for you at all; maybe you're just relocating a long distance away from your current home for a job, or any other number of possible reasons. If that's the case, you can count on it being a lot harder and a much bigger hassle to sell your home from a distance, and that's besides the risks of leaving your current home unoccupied and unprotected from risk. Selling your Coral Gables home before you move is a much better route to go, and we can help with that as well. We'll work with you to get the sale complete, the paperwork finished, and cash in your hand before you make your upcoming move.
Divorce is Another Can of Troublesome Worms
If you're married, you know you never planned to be divorced, but sometimes, things just don't work out, creating disappointment and difficulties for all involved. One of these difficulties is likely to be the need to divide marital assets, which often means selling your home. This is never a pleasant task, but we can help make it easier, and a much quicker accomplishment than you might otherwise expect. We will work with you to help you sell your home quickly, at a price that's reasonable.
We're Here to Help
Selling your Coral Gables home is going to be a complex situation to deal with, but we can help make it easier, and guide you through the process as smoothly as possible, so you can get on with your life. If fact, we're so certain we can be assistance that we offer a free consultation to answer all of your questions and explore your options. There's absolutely no risk to you at all, and a great deal to gain.
Give us a call at 1-800-234-4361, or fill out the form above so we can get started.
Sell Your House in Coral Gables, Miami-Dade County.
Jacksonville | Miami | Tampa | Orlando | St. Petersburg