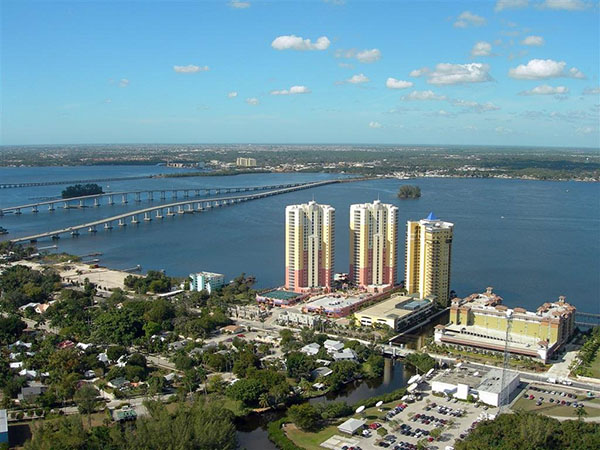 For many people, owning their own home is a huge part of living the American dream. The idea of being able to settle into a neighborhood and take pride in their house can be exciting, but when life circumstances change, that dream can quickly turn into a nightmare.
If you are looking for a quick resolution to mounting mortgage problems and you need to sell your Fort Myers home fast, we are here to help. We will work with you to provide a cash purchase offer for your condo, duplex or home, regardless of the condition of the property or the amount of equity involved.
Common Reasons Why Homeowners Contact Us
Often, people who have fallen on hard times are embarrassed and ashamed, but they shouldn't be. Our clients are honest, hard-working Americans who never imagined that they would be facing foreclosure on their homes. We have worked with people from all walks of life; while each one has a unique story to tell, they all want to take control of their future and move on with their lives.
Perhaps you are reading this because you have lost your job and you've fallen behind on your mortgage payments. Maybe you have been injured in an accident, been caring for an elderly family member or a sick child. You might be dealing with a separation or a divorce, or been forced to relocate to another area. The fact is that life circumstances have impacted your ability to own your home, but right now, you can take action to take back control.
Have a Distressed Real Estate Expert Take a Look at Your Case
Enter your information to get a complimentary case analysis
Services We Offer
We provide homeowners with immediate relief from the threat of foreclosure by assessing their property and making a cash offer to purchase. There are no fees of any kind charged to the homeowner; the price we offer is the price you get. Because we understand you are likely dealing with pressure from lenders to act right away, we are committed to providing you with a solution right away, usually within a few days of contacting our office.
In addition to offering to buy your Fort Myers home right away, our compassionate real estate professionals can refer you to credit counseling services and help you with relocation. We can also help connect you with legal resources to get you the advice you need at this critical time. We aren't just here to buy your house quickly, we truly care about you and want to help you get back on your feet.
How We Can Help
We have worked with countless homeowners throughout Florida, guiding them through the complexities of avoiding foreclosure and providing them with a fair, prompt cash offer for their properties. If you have questions about selling your Fort Myers home fast, contact us today for a free, no-obligation consultation.
Remember, you have the power to take control of your future. Call us to learn how we can help you and your family achieve financial freedom by selling your home for cash.
Fill out the form above, or call us at 1-800-234-4361 so we can get started.
Sell Your House In Fort Myers, Lee County.
Zip Codes: 33902, 33907, 33901, 33919, 33913, 33916, 33911, 33905, 33966.
Tampa | Orlando | St. Petersburg | Port St. Lucie | Fort Lauderdale