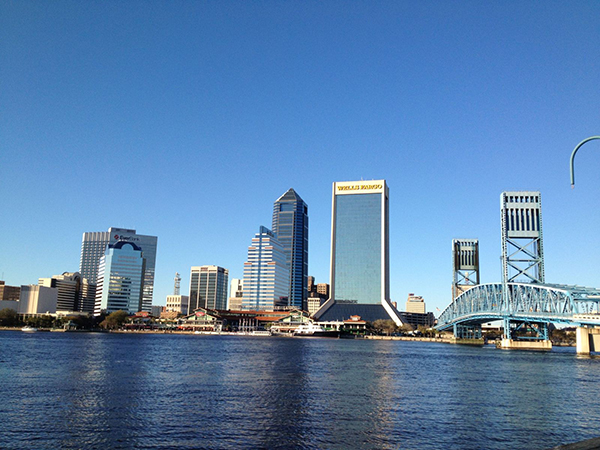 It's never easy to sell a house that is your home. You have many memories associated with every part of your house. Of course, many things result in changes that either force you or make you want to sell your home.
Do you need to sell your Jacksonville home fast? If so, we can make it happen. We buy houses in any type of condition and for all ranges of equity. We've purchased homes throughout Florida, and if you give us a call, we can help you with yours.
We Are Jacksonville Home Buyers
We will help you to sell your home as quickly as possible allowing you to efficiently move on to the next part of your life. Regardless of your circumstances, whether you're to a victim of predatory lending, or experiencing some other difficulty necessitating a move, we understand and are willing to make you a cash offer in order to help you through this difficult time. We recognize that it's not your fault, and we know you want to correct what's happened as soon as possible. Our cash payment can stop you from being victimized and allow you to take action.
Have a Distressed Real Estate Expert Take a Look at Your Case
Enter your information to get a complimentary case analysis
Don't Allow Your Home to be Foreclosed upon
Foreclosure is something that stays on your record for much longer than you want and has a very negative effect on your credit rating. Here in Florida, after a foreclosure you have to wait a minimum of five years before you can purchase a new home. You will have much difficulty obtaining any loans and credit cards. Foreclosure is a black mark that remains on your credit report for seven years. You must do anything you can to avoid it. Our cash offer can allow you to avoid it!
Moving Across the Country
Perhaps you're not having any difficulties, but you need to relocate for your work. Unfortunately, if you relocate, without first selling your former home you'll have a distant distraction that requires your recurring care and attention. For this reason, it is best to sell your Jacksonville home before you leave. We can help you with that, too.
Instead of trying to sell your home when you're far away, we will work with you to close as quickly as possible, so you can have cash in your hand before you go.
Experiencing Divorce
If you're involved with a divorce and have a house that needs to be divided you know that this can be a very challenging ordeal. We will work with you to help you sell your house as fairly and efficiently as possible.
We Are Here to Help
Selling your home in Florida is a complex process and we want to help make it as easy as possible. Think of us as your personal guide through this convoluted path. We have a great deal of experience, so we're so confident that we can help you that we offer a free consultation. Our consultation is risk-free, so you have nothing to lose and much to gain.
Give us a call at 1-800-234-4361, or fill out the form above so we can get started.
Sell Your House in Jacksonville, Duval County.
Zip Codes: 32227, 32205, 32218, 32222, 32206, 32228, 32220, 32204, 32234, 32207, 32257, 32211, 32232, 32212, 32236, 32208, 32237, 32217, 32277, 32219, 32225, 32255, 32209, 32239, 32221, 32254, 32244, 32235, 32201, 32229, 32247, 32223, 32231, 32246, 32203, 32256, 32226, 32233, 32238, 32245, 32202, 32210, 32214, 32224, 32241, 32258, 32216
Miami | Tampa| Orlando| St. Petersburg| Fort Lauderdale