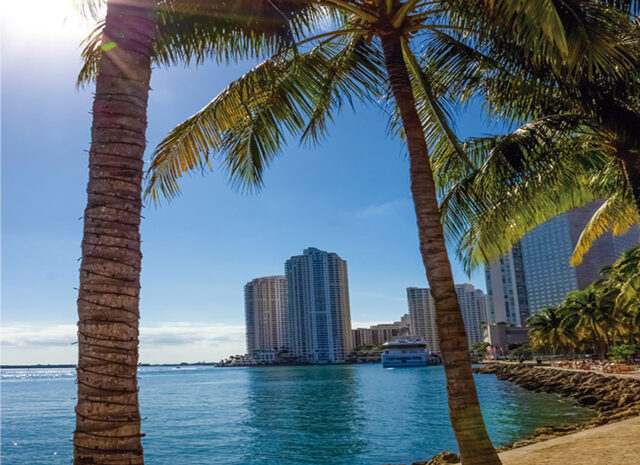 At NeedToSellMyHouseFast.com we can help you sell your house fast in Miami, FL. We buy all types of houses, including condos, in any condition, whether they have equity or not. We've successfully purchased homes from distressed homeowners across South Florida and in the towns adjacent to Miami including:
Aventura
, Brickell, Coral Gables, Cutler Bay, Doral, El Portal, Florida City, Hialeah, Kendall, Key Biscayne, Liberty City, Margate, Medley, Miami Beach, Miami Gardens, Miami Lakes, Miami Shores, North Bay Village, North Miami, North Miami, Opa Locka, Palmetto Bay, Pinecrest, South Beach, Sweetwater and Tamiami
Whatever your reason for wanting to sell fast is, we can help! Whether you are struggling with your mortgage payments, facing imminent foreclosure, or simply have a property you don't want, we are your way out.
Have a Distressed Real Estate Expert Take a Look at Your Case
Enter your information to get a complimentary case analysis
Look, we understand, things might have happened that you did not plan for and now you are in serious trouble. Cash is tight and you can't afford to continue paying your mortgage, property taxes or your maintenance payments (or all three). You and your family could end up loosing not only the roof over your head but your credit may become severely damaged.
It's not all your fault!
You may have been a victim of predatory lending in Florida. Who knew the economy could take such a drastic turn and properties could lower in value so much, so fast. Times can be tough and we are here to help you get back on your feet. We've already helped hundreds of homeowners in and around Miami who have been burned by the economy, the bank or bad investment advice from a guru or a mentor.
At NeedToSellMyHouseFast.com, we can help you overcome your current predicaments by buying your house fast for cash, taking over your mortgage payments, negotiating better terms with your bank, or using other creative real estate solutions to solve your real estate problems in Miami irregardless of the condition or location of your property.
All Is Not Lost… Yet
You've work very hard for your house! Allowing the bank to take it away and damage your credit is not an option. We can provide you with an alternative solutions so you can keep your house, or sell it without harming your credit record. When you give us a call, a Distressed Real Estate Professional will review your case and get back to you with a solution within 24 hours. In most cases, we can end up buying your house for cash in 14 days or less.
No, we are not just agents who are looking to take advantage of your situation to earn some commissions off your property. We are serious Miami house buyers and we can make a genuine cash offer to purchase your property and close quickly. Depending on the situation, we may need to bring your mortgage current to stop your foreclosure. Unlike your local realtor and most other home buyers, we are willing to risk our own money to save your house from foreclosure.
It's All Taken Care Off
We are experts home buyers, and we try to make the entire process easy and as trouble-free as possible for you. All aspects of the transaction, from valuation to preparing the paperwork and executing the transaction will be handled by us. You won't have to worry about things like selling costs, agent fees, or maintenance & repairs. Our long track record in buying houses means that we are more knowledgeable and prepared to deal with distressed real estate than your typical realtor.
We buy houses in any condition or situation, any price range, anywhere in Miami, FL. Due to the recent fall in property values, the current value of your house may be less than your outstanding balance, leaving you with negative equity. You are not the only one that has been affected by this phenomenon, tens of thousand of households are "underwater" these days. The good news is that the government and the banks are aware of this problem, and there are willing to help. But they cannot deal with each and every homeowner individually. That's where we come in. We handle many of these cases for distressed owners. Whatever the case, you should not walk away empty handed. We can make you 100% cash offer even if you have little equity, no equity, or negative equity.
We Have Solutions to Your Real Estate Problems in Miami
We have solutions for all kinds of unexpected situations. Whatever situation you may be facing that is forcing you to sell your house in Miami, we can help. Spousal death, relocation, troublesome tenants, inheriting a property, unemployment, house in need of repairs, getting duped into an expensive mortgage via predatory lending, expired listings, employment transfer, disability, divorce, job loss, behind in mortgage payments, bought new property and haven't sold the first one, debilitating illnesses, being involved in a disaster – these are problems for which we can explore options.
Don't waste time, act now!
The prospect of losing your house is an extremely difficult and it often tends to inspire paralysis over action. But you need to know that the more time you waste the worse the situation becomes. Whether you have an eminent foreclosure in your hands, an unwanted property, a house that requires extensive repairs, or a home that's been on the market for months and can't sell now is the time to take action.
Fill out the form above, or call us at 1-800-234-4361 so we can get started.
Jacksonville | Tampa | St. Petersburg | Cape Coral | Pembroke Pines