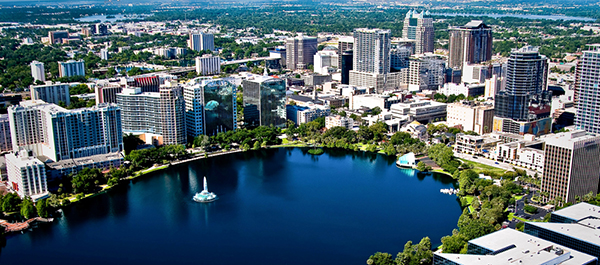 If you find yourself overwhelmed with mortgage and consumer debt, you aren't alone. Florida homeowners continue to be foreclosed upon at record rates, with the sunshine state ranking among the top 10 foreclosure states in the country. Fortunately, you don't need to become a statistic – as professional house buyers we offer an alternative to the stress and financial ruin that comes along with foreclosure.
We can buy your Orlando home fast, regardless of why you need a quick cash sale for your property. Maybe you owe more on your mortgage than your home is worth, or you are a victim of a predatory lender. Perhaps you've experienced a life-changing event such as a death in the family, divorce, job loss or illness. No matter what your circumstances, we can help.
Orlando Home Buyers Pay Cash
When you are looking for a quick sale on your home, beware of unscrupulous buyers and offers that seem too good to be true. Unfortunately, there are many con artists and scammers who are on the lookout for hard-working people like you who have fallen on hard times. They will usually make you feel embarrassed and ashamed in an effort to drive down the price of your home, exploiting you and your family.
We are committed to treating all our clients with fairness and respect, paying cash for condos, duplexes and houses. Unlike other quick-sale companies, we provide an all-inclusive service that includes all the necessary paperwork, inspections and fees. We know that this is a stressful time for you; our professionals understand this and will treat you with compassion and understanding.
Why Delays Could Be Costly
While making the decision to sell your Orlando home fast isn't easy, failing to act quickly in response to impending foreclosure can be costly. The longer you wait to take action to deal with your financial issues, the worse things will get and the less control you will have. In Florida, a foreclosure stays on your credit record for seven years; this means that you won't be able to own another home for at least five years and your credit score will be ruined. The fact is, you need to address your debt issues right now, before it's too late.
Contact Us Today
Whether you have already decided you need to sell your Orlando home fast, or you're simply looking to explore your options, you should contact us for a free no-obligation consultation today. One of our friendly real estate experts will contact you within 24 hours to discuss our free services and answer any further questions you may have. We have cash available to buy your house right away and we have the resources you need to get back on your feet and reclaim your life.
Don't delay; by acting now, you can take control over your future and achieve financial freedom.
Give us a call at 1-800-234-4361, or fill out the form so we can get started.
Have a Distressed Real Estate Expert Take a Look at Your Case
Enter your information to get a complimentary case analysis
Sell Your House in Orlando, Orange County.
Zip Codes: 32801, 32855, 32824, 32839, 32886, 32835, 32819, 32804, 32853, 32862, 32811, 32897, 32805, 32803, 32896, 32814, 32885, 32829, 32808, 32832, 32872, 32810, 32856, 32891, 32827, 32812, 32806, 32807, 32802, 32822, 32854
Jacksonville | Miami | Tampa | St. Petersburg | Pembroke Pines