Thinking Of Moving Out Of Memphis? Sell Your House FAST!
Down in a groove and can't keep up with the mortgage payments or having some other financial burden? Or maybe you just want a change in neighborhood. Whatever it is, why not sell your home? Fast!
We have all been there before. Life has just taken too many wrong turns and as the bills start to pile up you wonder if there will be any way out. Too many people nowadays find themselves in this predicament. Many think that if they could only liquefy some of their assets they would be able to have the cash flow they need. But when your only real asset is your home, how do you sell it quickly enough when you need the money immediately? We are your way out!
We at NeedToSellMyHouseFast.com have heard this story all too many times. That's what we are here for. When people don't have the time or money to go through the traditional process of selling their homes, we can make it happen in sometimes less than a week. Listing, inspections, repairs, escrow, and negotiations can take months and cost more than most people have to spare. That's why you should enlist the services of those at NeedToSellMyHouseFast.com who can buy your house for cash, and take away that burden. We can also take over your mortgage payments, or even arrange to negotiate better terms with your financial institution.

Have a Distressed Real Estate Expert Take a Look at Your Case
Enter your information to get a complimentary case analysis
Proven Excellence
We have helped countless people in and around Memphis get out of difficult housing situations where they need the money fast and absolutely cannot go through a lengthy process of a traditional home sale. At the same time, we help people who are looking to move away from their hometown but don't want to wait an extremely long time to start their new lives somewhere else. When you contact us, one of our Distressed Real Estate Professional will assess your situation and get back to you with a solution in little or no time. This is the idea behind NeedToSellMyHouseFast.com and we continue to succeed at it across the nation.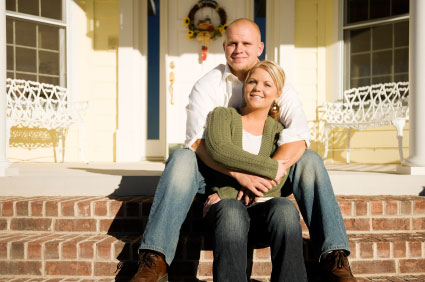 Thinking Long Term
A lot of people believe that if they go through a traditional method of selling their home they will ultimately earn more. This could be true, but if you need money now, our method is the way to go. We can help you now which will certainly help you down the road. Don't wait any longer when you could have the money you need in less than a week. You may want to take the time to consider all of your options, but that time might cost you more than you bargained for. If you are struggling to make ends meet like so many others in Memphis, consider this alternative to waiting even longer to get the help you so desperately need. Give us a call at 1-800-234-4361 or use the contact form below before time runs out.