Can 'Pokemon Go' Help You Sell Your House?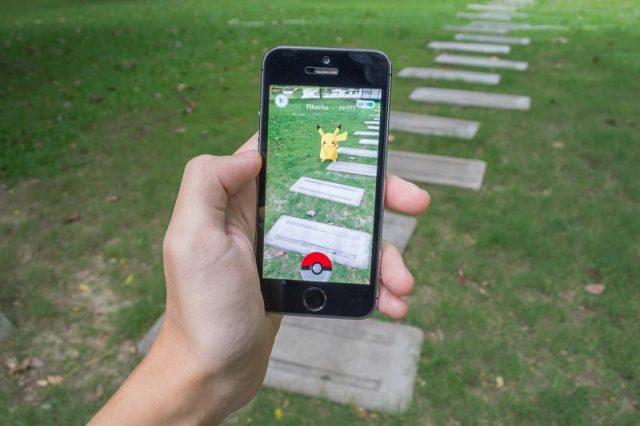 Unless you've been living under a rock, you have probably heard someone, somewhere talk about Pokemon Go, the new mobile App based on the Japanese cartoon series that's taken the nation by storm. People everywhere are turning on their app and heading out on an adventure to see how many Pokemon they can find along the way. Who could resist a tiny, adorable Pikachu?
Now, many people are turning to this adorable app to help them sell their home. After all, the whole goal of selling a home is to get as many people to the open house as you can. The more people you have at the open house, the better chance you have of getting someone to make an offer. While not everyone is going to know what the Pokemon Go app is all about, you are sure to get at least a few extra people to your open house by throwing something in about the Pikachu to help draw buyers in.
Based on information from CNBC, Jay Glazer had hoped that he could draw buyers in with a redesigned roof deck on the $1.5M house listing. However, he figured he would spice things up a bit and added information about a Pikachu sighting in his add. While only one out of the dozen people who showed up knew what the Pokemon Go app was, he still thought it was worth the time and effort to add it in. It was his way of trying to appeal to as many people as possible.
The main goal is to get as many people to come out as you can. If there is someone out there who loves Pokemon and has an interest in the home, you want to do whatever you can to get them to the home. By appealing to their interest, you could end up with an offer on a home that might not have occurred otherwise. Since Glazer plays Pokemon Go himself, he knows what it takes to appeal to others looking to buy.
While Glazer doesn't see the problem in making use of Pokemon Go in his listings, others are unsimpathetic to the whole idea of it all. After all, the game isn't exactly something you are going to see a bunch of people in their 30s and 40s playing. It is aimed more at teenagers and people in their 20s. Sure, others are going to play the game, but it isn't aimed at a sophisticated group of individuals. If you are selling a home in a highbrow neighborhood, you might not want to include information about any Pokemon sightings anytime soon. It isn't going to fit into the whole style of the home and the neighborhood.
If you have been trying to sell your home and are tired of waiting, it might be worth a shot to add in information about Pokemon sightings in the neighborhood. Based on reports from Diana Olick, there is plenty of opportunity for sellers to make use of the app and draw people into the home. Even though the characters aren't real, the attraction to the app is. The company behind the Pokemon Go game has plans to begin selling locations. Anyone using the app now can create a temporary lure to draw gamers into the area.
The company behind the Pokemon Go game has plans to begin selling locations. Anyone using the app now can create a temporary lure to draw gamers into the area.
With so many people interested in the app, you might as well market to as many people as you can right now. There are a lot of people looking to buy a home and with only a minimal number of houses available for sale, there is no time like the present to take advantage of the situation. If you need to sell your home quickly, you might want to consider implanting a few Pokemon clichés into your listing. You could end up with fierce competition fighting over your home and getting more than you planned for your home.
While this isn't something that is going to work over the long-term, it might be something to consider in the here and now to get the deal done quickly. Using Pokemon Go as a marketing strategy isn't something anyone should be serious, but we thought it might be something that potential sellers should consider when listing their home for sale.
Read more about how this real estate agent used Pokemon Go and what they think about it here