How to Sell Your House for the Most Money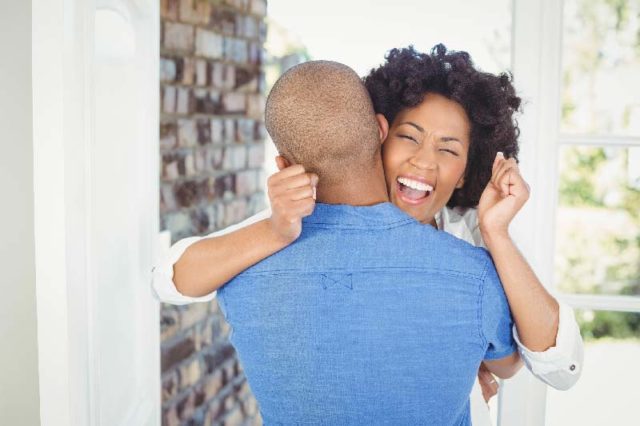 You've decided to sell your home and are looking to get top dollar for it? Finding a buyer willing to pay at or above market value is not as fast or easy as selling your house for cash to an investor, but it is possible if you are determined and willing to work harder than your average home seller. The following are some tips you can apply to increase the perceived value of your house which will help sell your for more money.
Repair and Renovate
If you want to be able to justify an above market value asking price you will really need to stand out from all the other houses in your neighborhood. You can start preparing the house to be the best it can be even before you hire a real estate agent. You may need to make some small investments to do so, but it will benefit you on closing day. Start at the top and work your way down.
Exterior
Eye appeal plays a major part in a buyer's mind. Make sure the structure of your home is clean by washing it down with a power hose. The same goes for any out buildings. If you have a wooden fence, make sure all the planks are in place. Do any painting needed to give the home that fresh appeal.
Create great curb appeal by keeping your lawn maintained, and dress up your yard with fresh plants. Weed your gardens and keep them fresh looking. Remove any debris, such as barrels, excessive garbage cans,or excessive vehicles. If you have children, have them keep their play area tidy (it can be done!).
Pay close attention to the roof of your home. Inspect it for any damage or excessive wear. If you had problems with leaks in the past, make sure that you have painted over the damaged areas. Replace any missing shingles, and clean out gutters.
Interior
If you've lived in your home for a long time, you've probably acquired many things. Now is the time to tidy up any clutter! Clutter will be a big distraction from the beauty of your home. It's time to put a fresh coat of paint throughout the house. When choosing your colors, make sure you pick neutral tones, such as light tan or off-white. Bright colors are a distraction. Patch any holes or cracks in the walls, replace any broken electrical outlet covers and trim.
Make sure that all the flooring in your home is appealing. Clean the carpets. If they are in really bad shape, replace them. Any bare floors should be cleaned. Areas such as the kitchen and bathroom should be inspected for missing grout between tiles. If grout is missing or it's old and yellowed, replace it.
Upgrades
If you are selling your home with appliances, make sure that they are modern and functioning well. If your kitchen or bathroom has older countertops, replace them. They are a large selling point of any home. Modern countertops are granite or quartz.
Appraisal Time
Now that your home has been thoroughly cleaned, repairs have been done, and any necessary renovations made, it's time to have it appraised for selling. Keep in mind when looking for an appraiser that banks will have different standards and will appraise it according to current mortgage rates. Find an appraiser that works independently.
Finding a Real Estate Agent
Now that you're ready to place your home on the market, hire a realtor that's aggressive in promoting your home. A good listing agent will work with and for you in promoting your home through such channels as Zillow or Trulia. Your real estate agent will help you find an appropriate listing price that will be attractive to potential buyers and get you the profit you're looking for but yet isn't over-priced in similar marketing homes. Homes that are overpriced won't get showings. Listing your home on the lower end of the market value will create more interested buyers. The more interested parties you have in your home, the more competition it will be for buyers to put in an attractive offer.
Leverage the Internet to Increase Exposure
Today's technology allows buyers to start their search for their new home online. Utilizing an aggressive online marketing strategy is key in selling your home. When your realtor places your home as available online, it opens up the opportunity for other realtors to market your home. Offer selling agents a bonus for their part in finding your buyer.
Another way to utilize the internet is by sending blast emails to prospective buyers and real estate agents. This can be done by your realtor or yourself. Blast emails can be done through http://eflyermarketing.com/ or http://propertyblasthomes.com/ . You and your realtor should share your information wherever and whenever possible. Excelling sites to use are Zillow and Trulia. Your real estate agent will know of other sites that work well in your particular area.
It's Showtime!
You've prepped your home, gotten a proper appraisal, and are working with not only your realtor but numerous selling agents through the internet. Now it's time to physically show your home. Serious buyers will want to see your home and realtors will want to hold open houses. It's your home's shining moment!
When you have showings, make sure that everything is clean and shiny. Remove any clutter that is laying about. It is common practice to leave your residence during showings. Be prepared to have something to do during the times it's shown. Before you leave, do a last minute check on cleanliness and tidiness.
There are several other ways to make your home more attractive to buyers when they come through. Leaving the lights on to enhance your home's look and having a subtle fragrance are both appealing to buyers and agents alike. Whatever fragrance you choose; it should not be overwhelming. Lights should be soft, not glaring.
Additional Things to Remember
Keep in mind that no matter how beautiful you have decorated or renovated your home, there will be someone who won't like it. If negative comments are made, don't take it as a personal blow. You might be able to get some constructive criticism from it.
Every real estate agent will have a different way of promoting your property. Be prepared to work with a variety of marketing techniques. Keep an open mind while working with numerous people. Also, remember that physical showings of your property may not always be convenient for you. Always try your best to accommodate realtors and their prospective buyers. They, in turn, must be respectful in giving you proper, advance warning before showings so that both you and your home are prepared.
This is an emotional time for both you and the buyer. Negotiations are especially stressing; You may counter-offer a buyer but try keep your cool and be patient to help the transactions run smoothly. Real estate agents will prompt the buyer to give the best offer they can to avoid this. It is then up to you and your family to decide if it's the offer you want.
The above steps will help you prepare for selling your home quickly and efficiently. While your home is on the market, keep it tidy and well-maintained. Be flexible with showing times and inquiries, and realtors will enjoy working with you, prompting them to show your home as much as possible.