The Sell Your House Fast 2020 Checklist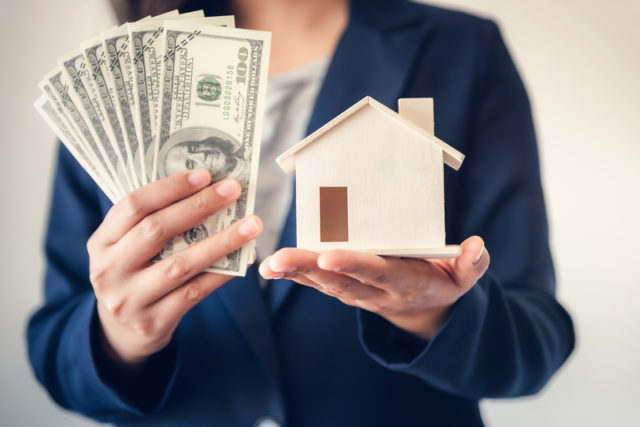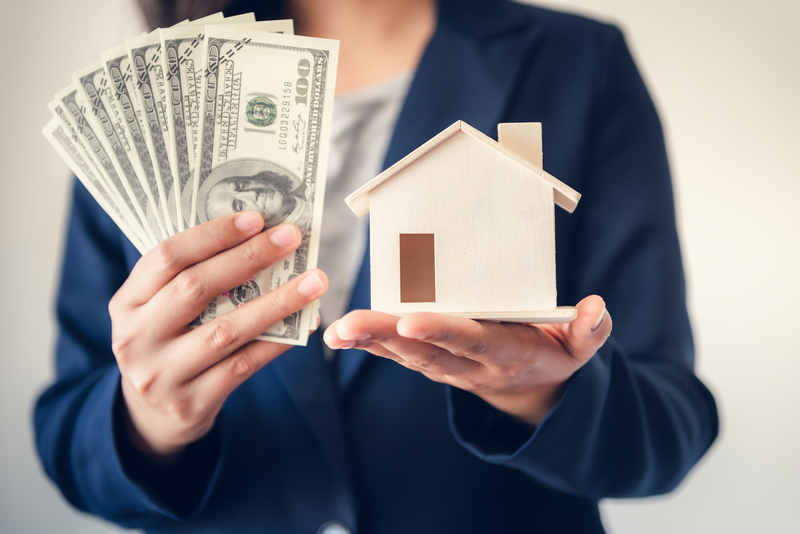 The average sales period of a listed home typically lasts for 98 days, but there are fortunately many steps that you can take in order to expedite the process and sell your house fast in a quick and convenient manner.
☑ Get an Online Home Appraisal
Modern technology has provided sellers with simplified options in determining their home's value with sites such as Trulia, Zillow, and HouseValues. By calculating your home's estimated market worth and reducing the price by 15-20%, your house is sure to receive an ample amount of bidders within the first 30 days.
☑ Determine What the Sale Will Include
Buyers who plan on renting out the living space to other tenants tend to be drawn to homes that are already furnished. As long as you depersonalize the area by removing any customized possessions, potential buyers will feel more accommodated and at home.
☑ Finalize Any Repairs and Enhancements
Not only is it important to ensure that your home's interior and exterior are in adequate condition for the best resale value, but it also pays off to perform renovations that may heighten your home's value. For instance, wood paneling and textured ceilings are currently considered obsolete, so a quicker sale may occur after replacing them with smooth and freshly painted surfaces.
☑ Create a Clutter-Free and Inviting Setting
Most investors on the market are turned off by a cluttered atmosphere, as well as tightly-packed storage areas. Even if you are still currently inhabiting the residence, try to keep the home as clean as possible with features such as fresh towels in the bathroom and clear, sparkling surfaces.
☑ Produce Professional and Captivating Photos of Each Room
Over 4 out of 5 buyers report that properties initially catch their interests through digital images. It is recommended to shoot real estate photos from adequately-lit doorways to promote a more spacious and vivid illustration of the home's interior.
☑ Develop an Intriguing Listing Description
It is important to come up with a detailed yet direct description of the home that draws on the unique qualities of the property. Mentioning factors such as spacious yards, recent upgrades, and impeccable views will help set your property apart from comparative listings.
☑ Post the Description on the Multiple Listing Service (MLS)
The MLS is a platform accessible to both buyers and realtors that contains information on a wide variety of properties in their local region. Registering your home's listing description onto the MLS will allow investors to attain the information on your property in a free and easily-accessible manner.
☑ Calculate your Home's Rental Agreement and Return on Investment (ROI)
A home's ROI is determined by dividing the annual return price by the total price of investment. It is important to calculate the property's ROI in order to come up with a reasonable rental agreement that is both affordable for the tenant, and a secure investment for you.
☑ Receive the Proper Inspections Beforehand
Buyers typically seek out the professional assistance of a certified inspector before officially investing in a home or property. Hiring an inspection service to perform these inspections on your own time will help buyers feel reassured in your authenticity, as well as speed up the sales process.
☑ Design a Real Estate Flyer
Real estate flyers are great tools for promoting your property to local realtors and investors, and many websites and applications offer customizable templates for users to take advantage of. Agents often advise printing the flyers on paper that is glossed by 60-100% to promote a sleek and established finish.
☑ Host an Open House
As long as sellers promote their open house events with effective advertising tactics such as signs at busy intersections, the results can be exceptionally promising. In order to attract more guests, try to keep the driveway vacant for easy entry, and the windows open for a welcoming feel.
☑ Provide Investors with Direct Contact Options
Many home sales end up falling through due to potential buyers not being able to effectively reach the seller or agent. Try to provide interested parties with a direct line of contact so that they can conveniently reach you with any offers or inquiries in a quick and approachable way.
☑ List the Home on Classified Sites
Studies have shown that over 89% of homeowners found their property through an online database or classified site. Listing your home on digital real estate venues such as Craigslist, Ebay, and region-specific Facebook groups allows you to reach a more prominent audience so that the number of offers dramatically increases.
☑ Display A "For Sale" Sign on the Property
Placing a sign in the front of your home indicating it's stance in the market can draw more attention to your home's availability for potential realtors and investors. Many agents suggest waiting until after Superbowl Sunday to display the sign, due to the market typically experiencing heightened activity during this period of time.
Utilizing these techniques and strategies are sure to help your property become more recognizable to investors, as well as assist in a more timely and uncomplicated sale.
You can always submit your house to us and we will make sure a fair, all cash offer for your house. Simply fill out the form below to get started.
Have a Distressed Real Estate Expert Take a Look at Your Case
Enter your information to get a complimentary case analysis
Other Sources:
http://www.hgtv.com/design/decorating/design-101/10-best-kept-secrets-for-selling-your-home
http://www.today.com/money/cant-sell-your-home-here-are-9-tips-will-help-2D80555780
http://money.usnews.com/money/personal-finance/articles/2014/09/05/14-steps-to-selling-a-home-super-fast