For Sale By Owner: Marketing and Selling Your House without an Agent
For Sale By Owner: Marketing and Selling Your House without an Agent
Selling your house by owner has it's benefits and it's drawbacks. When you successfully sell your house by owner, the proceeds can be used to buy a new home, you can  start your life over in a new city or even invest in a business venture. It is important to keep as much of the earning dollars from the sale of your home as you possibly can. Paying a commission to a real estate agent can cuts into your profits, while not using a Realtor at all can result in less offers and ultimately a  lower payday. In any case, when it comes to selling your house, messing it up can cost you thousands of dollars. If you are trying to sell your house by owner fast and keep more of your money, keep reading.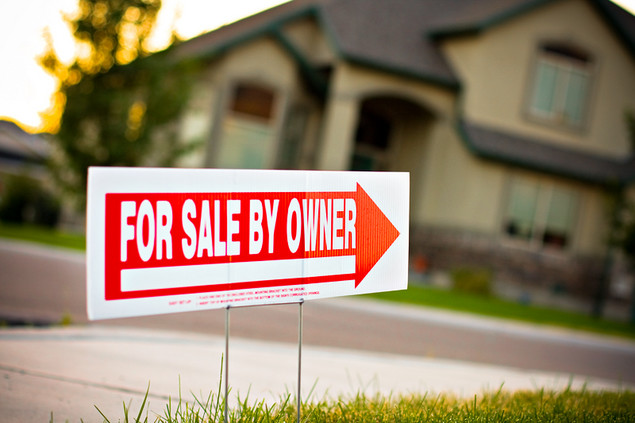 Pros of Selling a House by Owner Versus Using an Agent
Selling without realtor involvement is advantageous in many ways. No realtor works for free and they usually charge a percentage of what your house is worth. You can find someone to buy your house yourself if you are willing to do the work. The huge savings involved have motivated over ten percent of owners in the United States to sell their homes themselves.
Other benefits of selling a house by owner include:
Direct communication with buyers
You can market your home the way you want to
You can choose your own appraiser and get an assessment you trust
You can choose your own attorney
You can be in charge of the entire process and have more control
Cons of Selling a House by Owner
Getting a house sold without realtor involvement does have a few cons. While no commission has to be paid when you sell your house yourself, you have to do all the work. You must:
Get all repairs done
Get cleaning done
Find an appraiser
Check out the prices of comparable homes
Have the property inspected
Do all the advertising
Get all the documents prepared
Try harder to get a good sales price
You can wait months before you get a serious buyer. You will face periods of frustration. If you have an extremely hectic schedule it may also be hard to find the time to get your house sold on the open market.
Listing Your House For Sale By Owner Online
These days, your best bet is you'll find someone to buy your house online; whether it is by using social media, forums or real estate sites. Websites like Craigslist are popular among people who are advertising their houses for sale. Zillow caters specifically to the real estate market and is another good place to advertise your house for sale by owner. Always highlight energy savings features and other benefits of your home, such as recent renovations in your advertisements.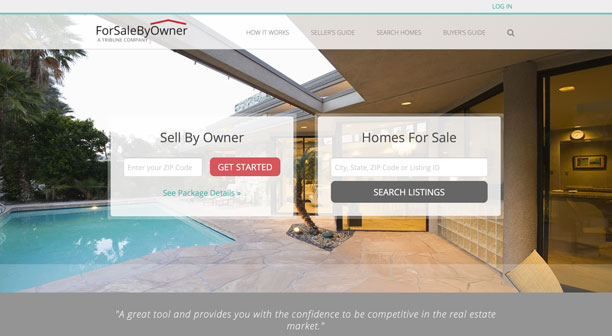 ForSaleByOwner.com is another site that you can use to list your house. Make sure you take attractive pictures of your home and for a small fee, list it on several sites. Wait for buyers to contact you from Trulia, Realtor.com and similar sites.
Facebook is another good place to find potential buyers. No realtor nowadays relies solely on sites like Zillow to find buyers. Several also make use of social media and you should too. Facebook groups gets lots of traffic everyday from people who are interested in buying houses in their area. Update your Facebook page to let your friends know your house is for sale and work to build your readership.
Supplies for Advertising Your House for Sale and Showing Your Home
A custom yard signs can help you to advertise your house for sale. You can get cheap yard signs at SuperCheapSigns.com and use it to direct people to your home. You can also send people to your Facebook page for more information. You can also print flyers, vinyl banners and information sheets to advertise to brokers in your area that are frequently relocating people in your area.
How to Prepare Your House for Show Tips on Staging and Repairing
Learning how to sell your house also involves presenting your house in the best way. Potential buyers will be attracted to what they see. If they immediately notice that your house needs costly repairs, they will be discouraged from buying. Fix major issues if you can. Leaving them for the buyer will not work in your favor. Most buyers just want to move in without doing any repairs.
Check the following:
Septic system
Plumbing
Electrical
Roof
Heating system
Move out the clutter. If there are things you don't want to throw away, put them in a storage unit. If you don't have time to clean, hire a professional service to do it. Present your house in a way that makes it easy for buyers to picture themselves living there. Freshen up rooms with a new coat of paint, fresh flowers and clean carpets.Make a list of good points you want to highlight when showing your house and share them with visitors.
While showing your home it is important to be a good host. Make sure that you have refreshments available. Lightly scented candles and pleasant music can be used to make your guests feel at home.
Reviewing and Negotiating Offers
Negotiating is a part of getting the best deal for your home. Offer to throw in items the buyer wants, such as a painting or appliance. Never just walk away from a deal because you don't like what the buyer is offering. Always make an offer to counter theirs. Ensure that a buyer has the means to pay what they are offering. Asking to see their pre-qualification letter from their bank can help with that.
Signing Contracts and Sale Documents
Before you find someone to buy your house, you will need to get several documents together. These include insurance documents and the title. To conclude the sale, ensure that all required legal documents are properly signed. Always ensure that you fully understand the contract that you are signing and choose a good lawyer. Otherwise, you could end up with legal troubles.
Selling your house by owner is one of the best ways to get the money you need. It can help you to save time and money. However, sometimes people are so busy that they don't have the time to place ads and do other tasks themselves. If you want to avoid all of this, you can contact us at 1-800-234-4361. We buy houses directly from homeowners and can help you to sell your house fast.