Tips for Negotiating The Price When Selling Your House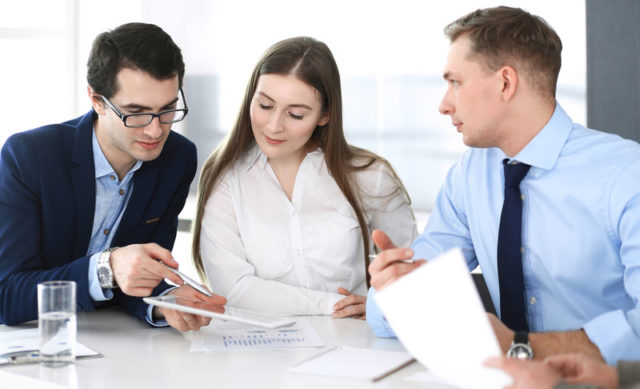 Setting the right price when listing your house is a little tricky. While a veteran realtor may be able to give you a pretty accurate estimate of the value of your home, not everyone chooses to sell on the open market. Ultimately, the value of your home is what someone is willing to pay for it, but you can set yourself up for success at the negotiating table with a few negotiating tips.
Make Sure Your House is Priced Correctly
You may have an idea of the worth of your house, but depend on how slow the market is, you may not realize the top dollar amount. Many things go into the price of your home, including any upgrades you've made, special features such as a pool or multiple car garage, and of course, your location.
To get a better feel for your sale price, look at comparative properties in your area. The "comp listings" as they're known in the real estate business usually are the price of homes sold within the last 60 days. You can also check the list price for homes for sale in your area. Compare those houses that have the same number of bedrooms, bathrooms, and square footage of your own. Some, such as those located on a cul-de-sac or convenient to a nearby school, may command a higher price, so take into account the desirability of your exact lot to buyers.
When you're setting your home's price, look to the future trends of the market. This is called "pricing ahead of the market" and can help you position your home to sell at a fair price. If you're in a buyer's market, then you may have to price lower than if you are in a seller's market, where you have multiple offers and plenty of buyers. Your local association of realtors should have a market watch on their website or request.
Have Your Home Inspected
While hiring a home inspector is typically something that the buyer does, as a seller, it can give you valuable insight into your home's worth. The inspector can show you certain repairs that you can make to boost the value of your house – repairs that the buyer will probably want either completed on your dime or that may be grounds for concessions at closing. Concessions are specific repairs or upgrades that affect the price of your house at closing and can cause the price to reduce.
Once you have a full picture of the condition of your house, you can negotiate more confidently with buyers, because you know what's wrong with your home and, more importantly, what isn't. When speaking with your home inspector, ask not just about any health or safety concerns, but also for them to see if there's anything that would be a barrier to closing your house fast.
Don't Dismiss Your First Offer
Pay attention to the first offer you receive for your home. If you're fortunate, you'll be in a situation where you receive multiple offers, but this doesn't always happen. The conventional wisdom in the real estate industry is that the first offer is usually the best – so it would be a mistake to reject it out of hand, no matter what the offer is.
Establish Your Lowest Sale Price
Determine the lowest price you'll agree to before even listing your home on the market. Take into account how much you owe on your home and how much cash on hand you want to put towards buying a new house. If you're selling a second home, such as one you've inherited, decide how long you want to keep making payments on the house if it doesn't sell.
Your bottom line is known as the BATNA, or Best Alternative To Negotiated Agreement. This serves as your fallback option if you can't come to terms with a deal. It gives you confidence when going into negotiations because you have your bottom price already set. If you can't reach an agreement, you may consider renting the house until you're able to capture your sale price or remain in the home until the market picks up. Establishing your BATNA may help you from taking a bad offer out of desperation.
Don't Sell Based On Emotion
Remember that negotiations are a business deal, and not personal. It's hard for sellers to hear buyers offer less for their home. One tip? Do not be present when potential buyers are viewing your home. They don't have the same attachment and memories of your home, so when they say things like "the wallpaper is ugly" or "the closets are way too small," it can affect your ability to negotiate with a level head.
Create Competition
Even if you're in a buyer's market, you may still be able to elicit multiple offers on your home. Host an open house, but don't accept any offers until after the open house is over. Potential buyers will note that there is competition, and may be open to counter-offers. Simply counter offer each buyer until one is maxed out to get the highest possible offer.
If you're working with a real estate agent, you may be able to find out how much each buyer has been pre-approved for on the home loan. Understanding how much money buyers have to work with, as well as special situations that might put them on a tight timeline to close, will give you more power during negotiations.
Don't Want the Hassle of Negotiations?
Sometimes you're in a situation where you simply need to sell your house quickly. It could be that your family situation has changed, through death or divorce. Or, maybe you're relocating for a new job or have inherited a house that you don't want to live in. Negotiating for the top dollar of your house takes time.
If you need to close quickly, consider the all-cash purchase option from NeedToSellMyHouseFast.com. This is an investment group that offers you a fair offer for your house – as-is. Because NeedToSellMyHouseFast.com has its own financing, you won't have to wait weeks for a mortgage loan approval, or even worse, for the buyer's financing to fall through. Cash buyers can give you check-in as little as two weeks. Why wait? Give us a call or request a FREE, no-obligation offer.