Top 10 Largest Real Estate Brokerage Firms in The US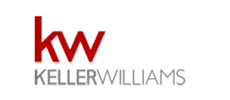 Founded in 1983 in Austin Texas, Keller Williams Realty is the largest real estate franchise going by agent count in all of North America. This company has gone international and at the end of 2014, the agent numbers stood at 100,575. In addition, it is the largest privately owned real estate brokerage in the US. It was founded by Gary Keller and Joe Williams who started with a humble single office in Austin. Within 2 years, this company had made its name in Austin with a total of 72 licensed agents making it the largest in the city. In the early 90s, the brokerage spread its wings beyond Texas and opened an office in Oklahoma. It employed the Austin model to take the new office to the top. The secret to its rapid success was pegged on its commission sharing strategy which was 70/30 split for agents.
Through the years, Keller Williams has opened up new divisions to capitalize on various real estate niches like the commercial real estate sector and luxury homes. Its first overseas venture was in Vietnam in 2012. Later, the company expanded to Indonesia and Southern Africa. Today, it has offices in Austria, Switzerland, Germany, Turkey and the United Kingdom. The latest franchise venture is in Dubai. This real estate giant is rearing to go and as the second largest in the United States, the company has its sight set even higher.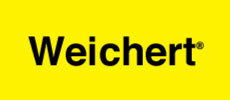 Weichert is one of the leading real estate brokerages in the United States which was founded by a young dream-filled man called Jim Weichert in 1969. With his real estate brokerage license, Jim dared to open a small office in Chatham, NJ surrounded by industry veterans. This proactive young man chose to go out and hand out business cards to potential customers every day and this is how he established a footing in the industry. His personal approach saw Weichert Realtors emerge as a leader. His model was based on building a strong sales team and attracting excellent mergers and affiliations.
Weichert started franchising in 2002 and this has lead to thousands of brokers and associates to come on board. This company has over 500 offices and affiliates in as many as 37 states. Jim Weichert still owns the company making it the largest realtor owned by an individual in US history. This company specializes in offering precise and strategic solutions to those who are looking for ideal real estate.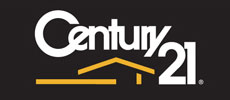 The Century21 real estate company was founded in 1971 and given a very futuristic name for that time. Co-founders Art Bartlett and Marsh Fisher were real estate brokers who incorporated the company in Orange County, California. It is a system made up of 7,100 independent franchises with broker offices in 74 countries. They have over 100,000 sales agents. Their approach to leverage on their online service provision saw their website www.century21.com become the most visited real estate franchise online since 2012. This company has its headquarters in Madison, New Jersey.
This company was acquired by MetLife in 1985 from Transworld which had acquired it since 1979. MetLife later sold it to Cendant in 1995. Century 21 became part of realogy when Cendant split.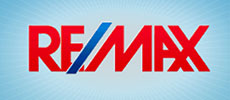 RE/MAX founders David and Gail Liniger started the company with a single office in Denver, Colorado in 1973. This company employs a franchise system and has a network of over 100,000 agents in more than 90 countries with over 7,000 offices. The company focuses on 70 regions and it owns a lot of its regional franchises. The regional franchises oversee the licensing of individual franchises. This company has relied on a strong agent network along with provision of vital resources to enable quality real estate service delivery to the customer.
EXIT Realty
EXIT Realty Corp was founded on September 3, 1996, and it has become one of the fastest growing full-service real estate franchisor in the US. What's the reason behind this success? Based on the founder, Steve Morris, it's the exclusive EXIT formula that makes this real estate website a phenomenal growth.
In simpler terms, the EXIT Formula is real estate re-invented. For the first time ever, the concept of residuals taken from both the insurance business, as well as in the music industry, has been introduced. The residuals are changing the real estate agency as it fosters teaching, coaching, training, and building profitability and financial returns to their valued customers.
Upon joining EXIT Realty, the person who recruited you will enjoy a bonus, as a way of giving thanks for helping the business grow. The amount of the sponsor bonus is equivalent to 10% of the gross closed commission of the recruit's transaction. This will be paid by the EXIT's head office and not the brokerage nor an agent.
Coldwell Banker
The Coldwell Banker is one of the pioneers and most established real estate franchises in the US. As a matter of fact, it was also considered as the original real estate "start up." The brainchild of young entrepreneurs Coldbert Coldwell, together with Benjamin Banker in 1906, has changed the way people bought and sold homes in the US. Thus, it became one of the most trusted real estate brands globally.
The firm is 100% privately held and has been producing a number of affiliates worldwide for more than 10 years already.
This real estate website is capable of helping the business grow organically through the niche properties and growth markets. Wherein, marketing programs allow Sales Associates to market themselves as professional experts in rental markets, property management, new construction, and vacation properties. On average, in 2014, Coldwell Banker handled around $102.7 million in luxury home sales everyday.
Prudential
For more than 140 years, Prudential Financial, Inc., continues to help individuals and institutional customers to grow and protect their assets. Today, it's one of the world's largest financial services with operations not only in the US, but in Europe, Asia, and Latin America as well. Aside from that, Prudential can also provide you with the financial tools needed to make managing your investment a lot easier, all with easy access of your account information and money.
Prudential offers a variety of brokerage account types that can help in solving the financial problems of most homeowners.
Sotheby's
Founded in 1976, Sotheby's provide independent brokerages with a powerful marketing and referral program. This real estate website was specifically designed to connect the most reliable and finest independent real estate companies to the most influential clientele all over the world. The Sotheby's International Realty Affiliates is a subsidiary of Realogy Holding Corp., and it's the leading real estate franchise provide of real estate brokerage, settlement services, and relocation.
In 2004, Realogy entered into a long-term partnership with Sotheby's and the agreement provided the licensing of Sotheby's name and development of a full franchise system. Affiliates are thoroughly screened and these are the people who met the strict qualifications implemented by Sotheby.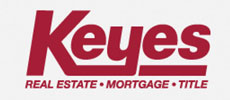 This is the largest family-owned real estate company in Florida and it boasts over 3000 agents and associates. It was founded in 1926 and with nearly 90 years of service, the company has gained a wealth of experience throughout the decades. In the country, this company has 35 offices serving in different localities. Since it is a member of The Leading Real Estate Companies of the World, it is affiliated to 4,000 offices and about 120,000 agents in over 40 countries. It has made its success owing to customer dedication and the ability to tailor different needs for worthy solutions in real estate. They offer a wide array of supportive services to make the process of owning ideal property easy.
Real Living
It doesn't matter if you're planning to buy a home, sell a home, or you just want to know more about the real estate business, Real Living is ready to serve and assist those people who have real estate needs. Real Living has been in the business for several years, giving you the assurance you need when it comes to their expertise.
Real Living is aware that in order to make a name in the brokerage business, it's important to come up with a tactic that will make them stand out among the rest, and this is where they came up with the idea of joining forces with the agents who aspire to become customer advocates, and not just salesmen.
They have reliable team of experienced brokerage agents who are classified as advocates that aspire to earn customer satisfaction and not commission. This real estate site features all kinds of home for sale, together with for-sale-by-owner properties without a broker's commission. Furthermore, they also offer real estate tools that are capable of making the entire process easier and enjoyable. As of 2014, Real Living has helped more that 30,000 families sell and buy homes.
Have a Distressed Real Estate Expert Take a Look at Your Case
Enter your information to get a complimentary case analysis