Will Someone Buy My House and Rent It Back To Me?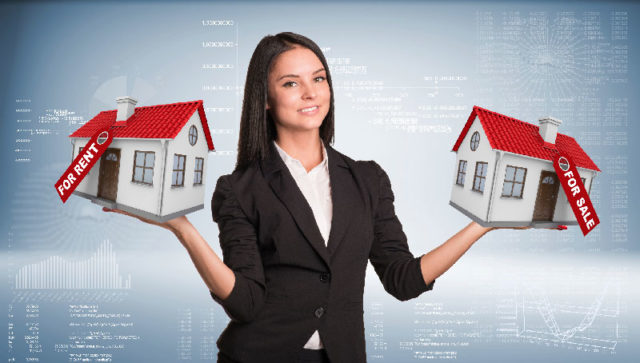 There are many reasons why you might need to sell your house fast, but if you want to remain in the house after the sale, it may not seem like you have many options.
Luckily, you aren't alone, and you certainly do have options to free yourself from whatever situation has you looking to sell your home fast. Real Estate investors are willing to buy your home and rent it back to you today.
The Scary Reality
It's a situation in which anyone can find themselves; unexpected medical expenses pop up, you find yourself close to losing your home to foreclosure or any number of circumstances out of your control. Suddenly, you need the money that's tied up in your home fast but:
You don't have time to find a Realtor, list your home and hope a buyer comes through with a quick and fruitful sale.
You don't have the desire or the ability to move out of your home following the sale.
It may not seem like it, but there are real estate investment companies out there that give you options when you're seeking respite from a similar situation.
Sell and Rent Back Programs
Many real estate investors offer to buy your home, no matter what the equity level or mortgage situation, and rent it back to you. In some cases, the investor will even rent to you with the option of selling your home back to you should your situation improve, called a lease option.
In these cases, a real estate investor will save you the time and stress of selling your house as you otherwise would, using a Realtor and a standard listing, and allow you to stay in the home as a lessee.
This option is ideal for people whose homes are in danger of foreclosure. Many people can get refinancing, or a home equity line of credit (HELOC) for flexibility, but in the most extreme cases the equity might simply not be there to bargain with.
How It Works
If you opt for this program, be aware of the things you should expect from investment firms:
The real estate investor has to profit from a potential deal. Be aware that if you agree to a sell and rent back arrangement, you'll likely be selling your home below its market value, to some degree. Depending on the specifics of the deal, the investor may also elect to charge you a rental rate above what similar sized homes in the same area are being rented for. This is because the investor is making a profit off of your home in exchange for freeing you from the financial and legal obligations of homeownership.
Beware of illegal practices. For example, if you find an investor that is willing to force a short sale of your property and sell it back to you at that reduced price, this is fraud. If the liens on your property are too much for you or you are in arrears with your mortgage, look into government programs designed to help you in these situations.
Sell and rent back programs are a godsend for those in dire need of liquidity or in danger of losing their home, but still maintain an attachment to their house and their lifestyle. Once you've exhausted other options and you've found that your equity is too unstable to get you a new line of credit or a refinancing arrangement, a sell and rent back program may be the only option to rescue you from your dire situation.
If you are looking for someone to buy your house and rent it back to you for any reason, fill out the form below or contact our offices at 1-800-234-4361 to see how we can find a solution for your real estate distress.
Have a Distressed Real Estate Expert Take a Look at Your Case
Enter your information to get a complimentary case analysis
Tags: rent back program, rent to own, save my house, sell and rent