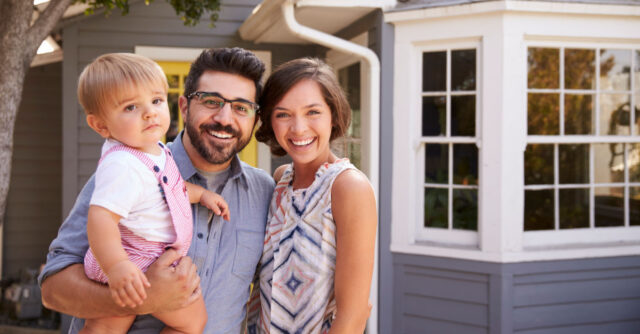 Your phone rings, echoing through the house. It could be a debt collector, the bank threatening foreclosure, or a suit and tie lawyer from an impending divorce. There's a tough road ahead, and one of the stops you have to make is selling your house. Whether you've lost your job or you're simply wanting to speed up the relocation process, it's not fun to sell your home. In fact, you probably want to sell your home as fast as possible – as long as you get a good return.
We've Been There
We know what it's like to cruise real estate listings, clicking from house to house, trying to get an idea of what the market is like. We know what it feels like to be lying awake late at night, stressed about trying to sell your house before the upcoming deadline. Our goal is to help you sell your house fast in Pennsylvania. We work with you to determine the market value of your home, and make you a fair offer so that you can move on to the next part of your life, instead of tying yourself up in the real estate market.
What We Buy
We buy houses for cash throughout the state of Pennsylvania. We mostly buy single family homes but we are also interested in townhouses, condos, multifamily homes, and commercial properties. Our goal is to help you sell your Pennsylvania property as fast as possible. You don't want to spend years with a property on the market, struggling to make a deal while the rest of your live swirls around you. We have experience helping people in distress with their real estate issues.
No Repairs Necessary
We specialize in buying distressed property from owners throughout the great state of Pennsylvania. As such, we're used to purchasing property in all states – from perfect condition to your typical fixer-upper. There's no need for you to take out a loan to repair your property, we can deal with that after we've helped you out of it.
Pennsylvania Properties
Our experts know the Pennsylvania market well. We understand what it's like to sell a home fast in each of the major cities, as well as the smaller towns throughout the state. While this list is by no means complete, we commonly work in the following cities:
Philadelphia
Pittsburgh
Allentown
Erie
Reading
Scranton
Bethlehem
Lancaster
Harrisburg
Altoona
Remember, this list is by no means inclusive. If you have any questions about whether we can work with you to sell your home fast, just give us a call.
Contact Us
You can contact us in one of two ways. The first option is to give us a call at 1-800-234-4361. The second option is to fill out the form below, and we'll get back to you as soon as possible to help alleviate your distress by giving you cash for your house.
We Can Help
Our goal is to help you sell your Pennsylvania home as fast as possible. That's why we have a team of experts dedicated to serving you with whatever it is you need. Please give us a call or fill out the form above, and we'll help you sell your home and get to the next exciting stage of your life!
Have a Distressed Real Estate Expert Take a Look at Your Case
Enter your information to get a complimentary case analysis