4 Myths People Believe About Downsizing for Retirement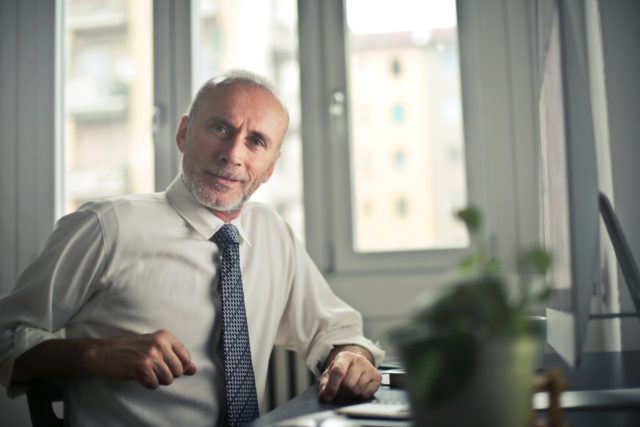 Part of downsizing for retirement means selling a larger home and removing unwanted possessions. There are a few things that people believe about retirement downsizing that aren't true. We've gone "myth-busters" to give you the right information.
1. Downsizing Your Home for Retirement is All About Saving Money
Downsizing for retirement isn't just about saving money. If you've been in your home for many years, especially if you've paid off your mortgage, then you may have built up substantial equity in your home. Selling a home that's too large for your needs, such as people who are "empty-nesters," can free up a large amount of money to add to your retirement savings.
Saving money can be important during retirement but making sure that you have plenty to live on once you've quit working is even more important. Selling your house fast can help you purchase a smaller condo or can give you the money you need to enter into assisted living.
2. Moving Into a Smaller House May Not Save You as Much as You Think
Depending on where you're moving from and where you wish to relocate, downsizing to a smaller home may not save you as much money as you think. If you're moving from a rural area into a larger city, the cost of living in the urban area may be higher, and your monthly overhead might not change as much as you think.
Some people may simply downsize from a $270,000 home to a $240,000 one. The monthly mortgage payments between the two might night be large enough to make the change. Downsizing makes more sense when you're moving somewhere that significantly reduces your living expenses.
Other things to consider may be HOA or condo association fees. You may be responsible for paying for things like building maintenance or fees for community amenities like a pool or fitness center. If you're planning to move to a different city or state, take into account what property taxes you'll be paying.
Have a Distressed Real Estate Expert Take a Look at Your Case
Enter your information to get a complimentary case analysis
3. Downsizing Is Too Much Work
Listing your home on the traditional real estate market can take months. From open houses to waiting for buyers to fall in love with your house, simply waiting for the right offer can take weeks or even months. Many sellers don't want to take the time and schedule disruption that selling a house entails. Plus, even after you've received a good faith offer, the buyer's funding may fall through before closing.
"It may be harder to sell your house than anticipated, especially if it hasn't been updated in a while," says Roger Young, a senior financial planner at T. Rowe Price.
However, if you sell your house fast, you can gain access to the equity you put in quickly, without waiting for months or shelling out thousands of dollars on upgrades and repairs to make your home sales-ready.
4. Downsizing Is the Only Way To Boost Your Finances
Selling your home isn't the only way that you gain extra money for retirement. Take a closer look at your budget and determine other ways you can slash money. For example, if you've usually paid for a landscaping service to trim and mow, you may be able to do this yourself, with the extra time you'll have. Same for housekeeping services, or other regular services like meal delivery.
How Can I Sell My House Fast?
If you're ready to sell your house fast to get money to fund your retirement, downsizing can be fairly simple. You don't have to wait forever to start downsizing. There are buyers ready to purchase your home right now. These are all-cash buyers that are willing to pay a fair market for your house, sight-unseen.
Cash buyers are an investor, or a group of investors, that use proprietary algorithms to determine the value of your house based on its condition and location. They'll pay you from their own funding and you can close in as little as ten days!
Downsizing For Retirement Made Easy
It really can be that easy to downsize and get the money you need to add to your retirement investments or purchase a smaller dwelling. At NeedToSellMyHouseFast, we're ready to buy. Visit us online or give us a call to see how you can quickly sell your home.