Should You Sell Your Home for Cash?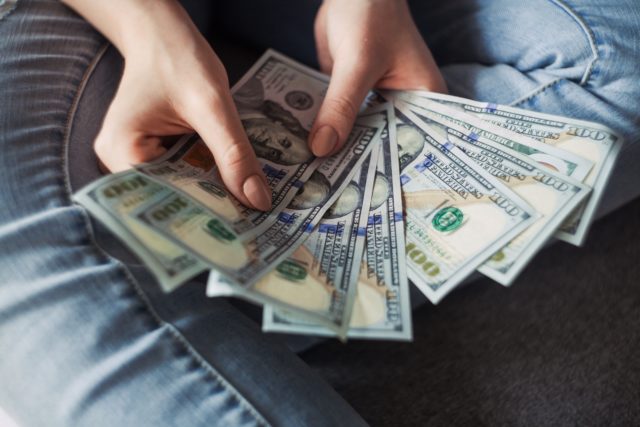 There are many reasons people want to sell their home quickly – in fact, most sellers do! Months of waiting for the right buyer and keeping your home tour-worthy can be stressful for many people. There is an alternative to the traditional home sales process, however. You can sell your home for cash, and here are several good reasons why
Sell Your House As-Is
Cash buyers purchase your home as-is. These investors typically buy fixer-uppers to rent out or re-sell for a profit. For traditional real estate sales, you may need to put in extensive – and sometimes expensive – home repairs. Fresh paint, new fence, maybe even remodeling your bathrooms and kitchen can add value to our home, but these cost money upfront. If you're financially in a bind, you may not wish to spend thousands of dollars to prep your home for sale.
However, cash buyers use a special sort of valuation software that determines the fair market value of your house in its current condition. If you want to sell your house fast, this can be the way to go.
Sell Your House Fast
Cash buyers are ready to buy your house. In fact, many of these investors are prepared to close within a couple of weeks. Some homeowners may be in a bind, such as needing to relocate to a different city and may not be in a position to pay for two mortgages while they wait for their old house to sell.
A fast home sale can also help those who have inherited a home they don't wish to live in, or for those whose situation has changed due to divorce or a death in the family. A quick home sale can make transitioning to a new phase of life easier.
Have a Distressed Real Estate Expert Take a Look at Your Case
Enter your information to get a complimentary case analysis
Avoid Real Estate Commissions
Did you know that as a home seller, you may have to pay the real estate agent commission for both your agent and the buyer's agent? That's right. At closing, many times the buyer asks for certain concessions, or "extras" for the transaction to go through. These can be repairs they wish completed, but most often, it's for the seller to pay for their agent's commission. This can cost you, the seller, up to 6% of your home's sales price. For a $200,000 home, that's $12,000!
Cash buyers, however, don't use traditional real estate agents. This means that you simply pay a small fee for a quote – and that's it. Every penny you sell your home for cash for is yours.
No Worries About Financing Falling Through
Even if you have a firm offer from a potential buyer, there's a chance that their funding may fall through before closing. Cash buyers, however, have their own sources of funding and don't use traditional mortgage lenders. When you sell your home for cash, you don't have this worry.
Get Your Offer Now!
Are you ready to sell your house fast? You can get a FREE, no-obligation quote for your home, in the condition that it's currently in, right now. Visit NeedToSellMyHouseFast online and fill out a quick information form. We'll help you sell your home for cash!