Real Estate Terms You Should Know To Sell Your House Fast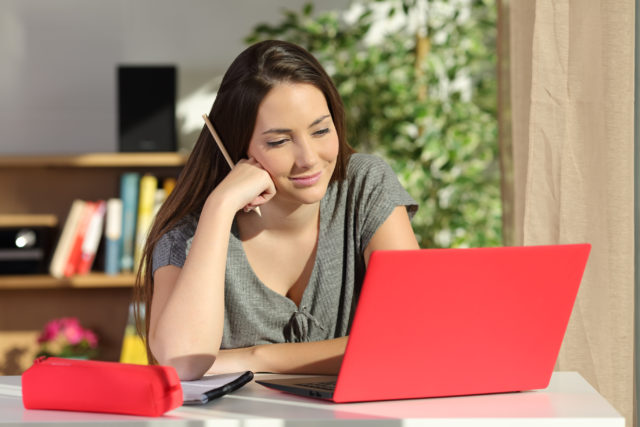 When you're getting ready to sell your home, there are a few real estate terms you should understand. This can help you when talking to your realtor, so that you understand their selling strategy, and also for your information so that you gain insight into the real estate sales process.
General Real Estate Terms
These are some general real estate terms about who's helping you sell your home and how the process works.
Real estate agent
A real estate agent is someone who has a license to list homes and works under a real estate broker. They represent both buyers and sellers.
Realtor
A realtor is a real estate agent that is a member of the National Board of Realtors, an organization that has certain educational and professional standards for its members
Real estate broker
A real estate broker has passed a state's (or multiple state's) brokerage exams. These people may work on their own or form companies and hire real estate agents.
Buyers and sellers agents
A buyer's agent represents the buyer, while the seller's agent represents the seller. At times, agents may represent both the buyer and seller, but this is rare. Your agent should have your best interests at heart.
On the market
When a house is on the market, it means that it's listed for sale. These listings are generally included in a real estate agent's business website and may be listed in a Multiple Listing Service (MLS) that other real estate agents and brokerages can see.
Days on the market (DOM)
Days on the market refers to the number of days from the time your home is listed until closing. DOM is a metric that real estate agents use to determine how "hot" the market is.
Closing
Closing on a house is more than just trading a check for a set of keys. There are several transactional documents to be signed. At this point, the buyer pays their down payment and the closing costs. These can include title insurance, loan processing fees, and excise tax. The real estate commissions are also divided up at closing and the transaction paperwork filed with the county.
Concessions
Concessions can range from additional repairs that the seller will perform or pay for or for the seller to pay for both the buyer's agent and seller's agent commissions. Sellers may offer concessions to encourage the buyer to take the deal. These typically are added on after the initial offer is signed.
Offers
A formal offer is in writing, where both the seller and buyer agree to a sales price. When the seller accepts the offer, the buyer then places a small deposit in escrow, typically between $1,000 and $3,000, as a "good faith offer." Or, if the seller thinks that the home is worth more, they may submit a counteroffer to the buyer, in which case negotiations on a final purchase price occur.
Under contract
Once the sales price is agreed upon, the house is considered "under contract," indicating that the sale is formalized. At this point, the buyer finalizes their financing and the date for closing is set.
Blind offer
On rare occasions, a buyer might make a "blind offer," in which they send the seller an offer without seeing the house, or with only seeing it listed online. This can happen in very tight seller's markets or if the buyer is very motivated to live in a specific area.
Conventional sale
A conventional real estate sale is one in which the seller has either paid off the house and is selling it or in which the seller's asking price is more than the balance they owe on the mortgage.
Short sale
A short sale is one in which the selling price is less than the amount owed on the home – the offer is "short" that amount. These require the approval of the seller's lending bank and can take longer to process than other types of sales.
Probate sale
A probate sale is one in which the home's owner dies without a will, and the probate court appoints someone to sell the house on behalf of the estate.
Rent back
Sometimes, a seller will sell their house but continue to live there, renting the home from the new buyer. This can be in cases where the buyer is an investor and is willing to have a stable tenant or maybe just a few moments until the seller can locate new living accommodations.
Cash buyers
Cash buyers are generally real estate investors and will buy the house as-is, with no need for repairs. They have their own sources of funding and don't pay for homes with a typical mortgage loan.
HOA
A Homeowners Association (HOA) is a private group that manages either a neighborhood community or a condo building. These bodies have certain requirements about the overall appearance of the house, as well as general neighborhood behavior. Certain dues are paid by members, and funds used for community improvement or certain amenities like a neighborhood pool or park. Failure to comply with HOA regulations can result in fines or even liens on the property or foreclosure.
Have a Distressed Real Estate Expert Take a Look at Your Case
Enter your information to get a complimentary case analysis
Financing Terms
Talking about Real Estate Terms, let's dive into the specifics of Financing.
Pre-approval
Pre-approval happens after a bank has reviewed a mortgage application and determines the amount they're willing to loan and the approved sales price for a home. They provide a letter with the buyer's interest rate and the amount of down payment. Most sellers should ask to see the pre-approval letter along with the buyer's offer letter and sales contract.
Pre-qualification
Pre-qualification for a mortgage means that a bank looks at a buyer's credit and debt to income ratio to determine if they qualify for a home loan, giving buyers a rough idea of how much a bank is willing to loan.
Mortgage
A mortgage is another word for a home loan.
Ability to repay
The ability to repay is based on debt-to-income ratio, job stability, and income. It's how a bank determines whether they'll loan you money.
Debt-to-income ratio
The debt-to-income ratio is calculated by the buyer's total debt expenses + monthly housing payment, then divided by the gross (not what you net, or take home) monthly income. This number is then multiplied by 100. This gives a percentage of that lenders use to evaluate your application.
Proof of funds
These can either be proof that the buyer has been approved for the mortgage or that all-cash buyers have the cash. Proof of funds documents can include bank statements, a copy of the money market account balance, certified financial statements from an accountant such as cash flow statements, or an open equity line of credit.
Principal
The principal is the amount of the loan. If you buy a home for $200,000 and borrow $180,000, the principal is $180,000. When you make your monthly payments, you'll pay a portion of the interest on the loan as well as paying down the principal.
Hard money loan
Hard money loans are different from traditional mortgages. These lenders determine whether they'll make the loan based on the property itself, not you, the buyer. These loans typically require a rather hefty down payment and short repayment schedule.
FHA loan
FHA loans are insured by the federal government, giving banks or mortgage brokers greater assurances that they'll get their loan amount back. It guarantees that the government will be responsible for the amount of the buyer who doesn't pay the loan back.
FHA 203b rehab loan
This is a loan that combines both a mortgage amount for purchasing the house and money for repairs or upgrades. These could be fixing a damaged home or making the home more energy-efficient. These loans aren't for optional upgrades, like remodeling a functional bathroom or adding a swimming pool.
VA loan
A VA loan is another type of loan guaranteed by the federal government available to military members both active and retired, and occasionally spouses. These loans are very low interest and can even include options for zero or low down payment.
Contingency sale
Some buyers may not be able to make the down payment on a new home until their current one sells. In these cases, they'll make the purchase of the home on contingency and have that written into the contract. Other contingencies include allowing the buyer to back out of the offer if they aren't able to secure a mortgage in a certain amount of time.
Inspection contingencies
Contingencies based on inspection mean that the buyer can back out of the sale if the home inspection reveals certain repairs or issues that would affect the sales price or the buyer's desire to live in the home.
Have a Distressed Real Estate Expert Take a Look at Your Case
Enter your information to get a complimentary case analysis
Inspections and Disclosures
In the Real Estate Terms, Inspections and Disclosures deserve a whole other chapter.
Home inspection
A home inspection is done before finalizing the offer by a professional home inspector. These individuals are trained to look for underlying issues in the home, such as foundation or structural damage, mold or mildew, or problems with the plumbing. Once the results are back, the buyer can move forward or ask that the seller fix things before making the offer. Or, the buyer may lower their offer, buy the home as-is, and pay for repairs themselves.
NHD report
A National Hazard Disclosure (NHD) report is one that details if the home is in an area with a high risk for natural disasters, like fires, flooding, or being on an earthquake fault line. Buyers may ask for one of these reports to determine if the house they want is worth the risk. Some mortgage lenders will require these reports to determine if they want to take a risk on a loan.
Preliminary report
These are generally required by the title insurance company to approve a title insurance policy. Title insurance is usually required by lenders to protect their interest in the property. Sellers generally pay for this report, although it can be part of concessions at closing. These preliminary reports reveal any issues that affect the ability of the seller to sell the house. This can include the owner history finding any liens on the title, and determining any easements.
Seller disclosure
A seller's disclosure details aspects of living in the house that may affect a buyer's decision to make an offer. This can include noises from a nearby hospital or airport, disputes over property lines with a neighbor, recent deaths on the property, or the proximity of places like dumps, wastewater treatment facilities, or prisons or other places people don't want to live near.
Termite report
In areas where termites are common, or if possible termite damage has been discovered during the home inspection, a separate termite report may be required by the buyer.
Title insurance
Title insurance verifies that the home's title is free and available for sale. This can protect you when buying an older home, to ensure that ownership isn't in the dispute or in a new home, to make sure that subcontractors haven't placed liens against the house.
Appraisal
An appraisal is required by both lenders and the county to determine the value of the home. It's compiled by a professional inspector and is used by lenders to determine how much they'll loan for the house purchase. The county uses the appraisals to determine property value and thus the property taxes owed.
As-is
You buy the house in the condition it's in rather than asking for repairs or concessions. Sellers in a hurry might set a lower price for the home as it is, to avoid paying for repairs.
Have a Distressed Real Estate Expert Take a Look at Your Case
Enter your information to get a complimentary case analysis
Selling Your Home Fast
Do all those real estate terms with their information about the sales process seem too overwhelming? any complications between listing your home and receiving a check seem too complicated? Home sales can be stressful for the seller and may take weeks or even months to complete, even when being an expert in real estate terms. Also, many things can go wrong in between getting a tentative offer and having the buyer available with a check.
If you need to sell your home quickly, or if you simply wish to avoid the traditional sales process, and don't want to memorize all the real estate terms in the world, you have options. Cash buyers are investors who will buy your house outright, as-is, in cash. These investors have their funds for home purchase, and won't need to jump through the hoops of qualifying for and waiting on approval of a mortgage. This takes a lot of the headaches away from the seller, as they can simply say yes or no to the offer.
Cash buyers have their methods of determining a fair market value for the home. You'll simply send in a request for an offer, and you'll get one that you can take or leave. If you say yes, you could be closing on the house, cash in hand, in as little as 10 days.
You can request an offer, in cash, from Need To Sell My House today. Just visit us online for more details!