Offering Owner Financing Can Help Your Sell Your House Faster and For More Money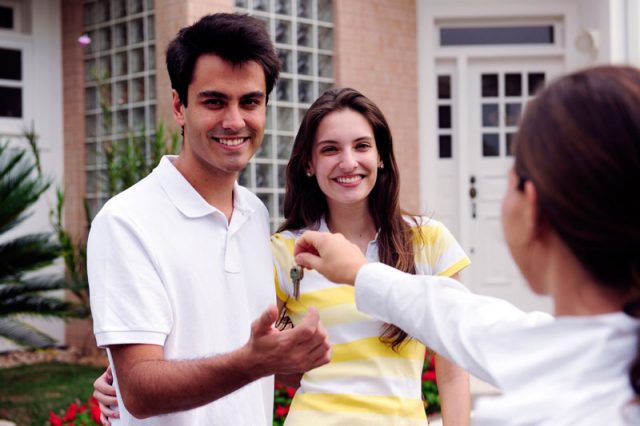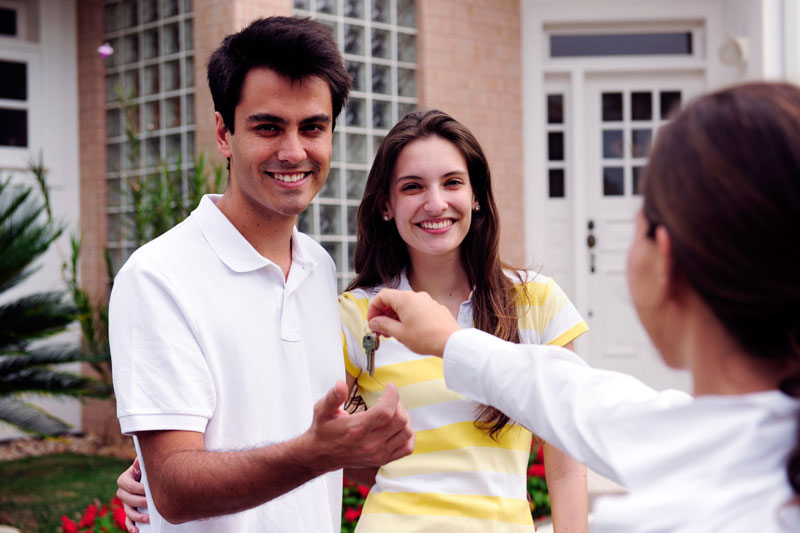 Owner financing gives you the opportunity to sell your home to someone who might not be able to go out and secure a mortgage on their own. It allows you to be in complete control of the process to ensure you end up getting the results you desire. With seller financing, you can get out from under your mortgage and prevent losing your home to foreclosure. It also works great for those who are simply looking to sell their home in a slow market. There are a lot of specifics involved in the process, such as finding the right buyer, agreeing to the terms of the loan, drawing up the papers and more. If everything goes according to plan, you can save your home from foreclosure and make a little extra money in the process.
Applications
When going through potential buyers, you need to have everyone fill out a complete application. Make sure to get employment information, assets, references, financial claims and a credit check. Once you have all the information, you need to verify that everything is accurate and up-to-date. Verification is crucial. You don't want to let someone into your home who isn't going to be able to make ends meet and pay the bill every month. You can download application template here.
Purchase Price
Next, you need to determine what price you are going to sell the home for. Oftentimes, this is the market price of the home. Even though you are at risk of losing your home, that doesn't mean you should end up taking a much lower amount than what the home is worth. You still deserve to be compensated fairly for it.
Down Payment
Down payments are crucial when dealing with seller financing. A traditional bank requires a buyer to put a certain percentage down, so you should do the same. Generally, buyers should put from 10 to 30 percent down on the home. Not only does this show that they are serious about their investment, but it can also make sure you get what you need to prevent defaulting on your own mortgage. A down payment should never be less than 5 percent of the total purchase price of the home.
Monthly Payments
You need to figure out a monthly payment amount that is going to be both fair to the buyer and you as the seller. Don't take less than what your monthly payment is to the bank. Make sure you are getting at least the amount you need to cover the mortgage on the property, as well as a little something for yourself to make the whole process worth it for you.
Charging Interest
Since the buyer wasn't able to go to the bank and get a traditional bank loan, you can charge them a little higher interest rate than the normal amount charged by typical lenders. Oftentimes, sellers financing the home on their own will charge a couple of percentage points above the average interest rate today. This helps you to generate a profit on the home, while still providing a service to the interested buyer and helping them get the home of their dreams. It is a win-win situation for everyone involved.
In Case of Default
While you hope that the buyer is going to hold up their end of the bargain and continue making payments on the property until they secure a traditional bank mortgage or the terms of your contract expire, there is always the chance that something could go wrong and leave you with no other option than to have to take the home back. Just like the bank can foreclose on your home, you have the right to do the same to the buyer with seller financing. You don't want to wait until it gets too far gone before you do something about the property. You have the right to file paperwork for possession and nullify the contract that you signed with the buyer. Both parties have things that they have to live up to, which is why a contract is so important.
Protecting Yourself
When preparing a contract for the buyer, you want to make sure the buyer understands what the terms are of your seller financing. They need to understand that they have a certain amount of time to improve their credit score so it gets to where it needs to be to finance the home on their own with an outside bank. The typical length of time given is around five years. Once they are able to qualify for a bank mortgage, the buyer will pay their loan off with the seller in a balloon payment and begin making payments right to the bank.
Before attempting to handle any seller financing on your own, you should turn to someone who knows the ins and outs of the industry. A real estate attorney can walk you through the process and make sure everything is in order and your rights are protected. Regardless of what type of agreement you are looking at, an attorney can help you draw up the paperwork quickly and efficiently.
While seller financing is a great option for those who need a quick solution to preventing foreclosure on their home, it is also for those who own their home free and clear. This is a great incentive during a slow time when homes aren't selling as quickly as you had hoped. You can use this option to attract buyers that might not have been able to purchase a home otherwise.
Key Takeaways:
Applications are a must
Next, you have to agree on a price
Make sure your down payment covers anything in arrears
Calculate a fair monthly payment
Interest rates are crucial
You can always regain possession if things don't go as planned
Make sure the financing terms are clearly laid out
Keep your paperwork in order
Seller financing isn't just for those who are in danger of foreclosure