How To Get The Most Money From Your Home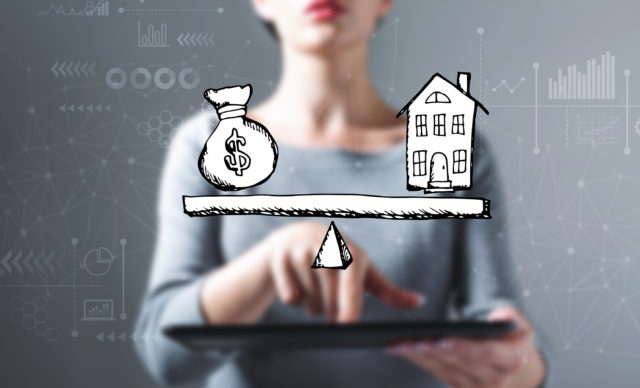 It's essential that you prepare your home for the market so that you can get the most money. One of the steps you can take to maximize your home's value is to make small fixes. You'll want to make the necessary repairs. You should also study the market and know what similar homes are selling for in your area. Moreover, pricing your home right will help it sell quickly so that you aren't losing money with a home that's sitting on the market. Let's dive into some tips to get the most money from your home.
Minimum Fixes That Maximize Value
Performing small renovations can have a big impact on the selling price of your home. For instance, you could finish the basement of your home to greatly increase the value of your home. Many of these renovations can be done for a small amount of money. You'll get your money back and more when you make small fixes.
Prospective home buyers will walk through your home and look for areas that need to be fixed and will try to talk you down on the price of your home. Therefore, it is important for you to fix any problems you see. Now is a good time to make all those small home repairs you've been putting off.
Understand Local Market Trends
You need to study your market and understand local market trends. In a buyer's market, buyers have the upper hand because there are more homes for sale on the market than there is demand. Conversely, in a seller's market, there are more buyers than there are homes for sale. You must study the market so you don't price your home too high or too low. If you want to get the most money from your home, then it is essential to know what's going on in your local market.
One factor you'll want to consider is the number of days a home is on the market. If homes similar to yours are on the market for a short amount of time, this can signal a high demand for homes. You'll also want to look at home price appreciation in your market. This is a good indicator of how much buyers are willing to pay for a home.
Have a Distressed Real Estate Expert Take a Look at Your Case
Enter your information to get a complimentary case analysis
Price Your Property RIGHT the First Time
One of the biggest mistakes sellers make is pricing their home too high or too low. Pricing your home too high will increase the time your home sits on the market. You'll probably have to continually drop the price. Buyers who see a continual drop in price may be less interested as they will think something is wrong with your home. Buyers may also think you have unrealistic expectations when it comes to selling your home. You'll have less negotiating power if buyers have a preconceived idea that your home should be discounted.
Study market trends and make sure you take note of the selling price of comparable homes in your area. This will give you a good indicator of how much buyers will reasonably pay for your home. Setting the price right as soon as your home goes on the market will ensure you are able to get the most money from your home.
The Best Offer Is Not Always the Highest Offer
While it is only natural to want to accept the highest offer, you have to consider that this may not be the best option. Most offers contain contingencies. The more contingencies an offer contains, the bigger the chance that the contract will be canceled. Some issues you may face when reviewing offers on your home include:
Financing
Many buyers do not have cash readily available to buy a home. They will need to obtain financing. Most contracts are written so that if the buyer cannot get the mortgage, then the contract is canceled.
Home Sale
You may be presented with a situation where the buyer must first sell their current home before they can buy your home. This means your home could be on the market longer and if the buyer is unable to sell their home, then you are forced to move on to a new buyer.
Inspection
The inspection period allows the buyer to negotiate repairs or ask for other terms or simply walk away if major issues are found with the home. This is a major contributing factor when home sales fall through. For this reason, it is essential to make small repairs and leave little negotiating room for the buyer.
When an offer is contingent on financing, selling a current home or inspections, the highest offer may not yield the most return, especially if your timeline doesn't align with the buyers'. You may want to accept a lower offer with a buyer that has no requirements before the sale can close.
Selling a home is not only stressful but can be time-consuming. If you want to get the most money from your home, then you may be able to bypass the aggravation of listing your home for sale and screening buyers and working through offers. Simply request a cash offer from NeedToSellMyHouseFast to find out how much you can sell your house for.