Sell Your Home To Move In With A Blended Family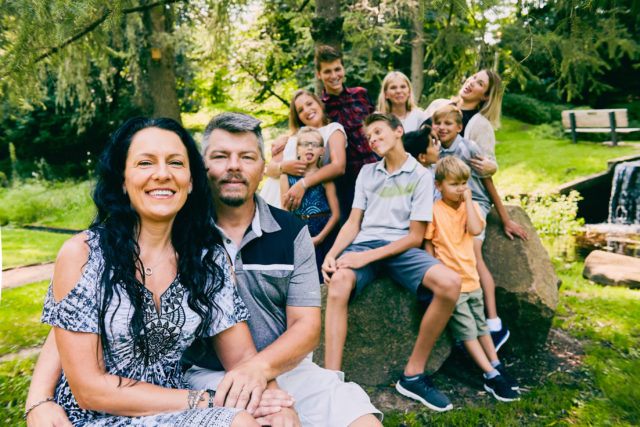 Blending families isn't always easy. When two households combine, there are often snags. When two adults with children from previous relationships move in together, it's a time for fresh beginnings. However, if the couple decides to remain in a house that already belongs to one of them, they can be reminded of old memories. That isn't necessarily the best way to begin a new life. So, finding the right dwelling is a priority for families who want to blend households and ensure that there's space for everyone who'll be living in the new household. You can easily sell your home to move in with a blended family by relying on the following tips.
Selling the Home(s)
In order to blend households, families need to consider which home to reside in or if they should sell both homes and invest in one larger one that will accommodate everyone along with their belongings. You have various options at this point so it's important to sit and discuss them with your family. Do you want to sell one home at a time or attempt to sell both homes at once? As soon as you decide to sell your home to move in with a blended family, you'll need to create a list of things to do in order to ready the house for a sale. Of course, the sale of both homes may help provide a hefty down payment for the purchase of the blended-family home.
Prepare to Sell Your House
Examine your home and make a list of everything you can do to prepare your home to be listed or sold privately. Aside from general cleaning, you'll want to list tasks room by room. You'll also need to list the home's exterior, garage, patio, and landscape to ensure that all elements are in ready-to-sell condition.
Preparing your house for a sale can be tricky because you may not want to invest too much in costly cosmetic enhancements or major repairs. You may want to save those dollars to invest in your new blended family home. Consider a budget. Many types of repairs and upgrades will be cost-effective so be sure to focus on these.
Inexpensive Ways to Improve Your Property
Before you go to sell your home, tackle your to-do list. There are many inexpensive ways to upgrade your house by remodeling it or performing major renovations. Are your cabinets dated? You can easily transform their look with new hardware. If the walls of your home are dingy, freshen them up with a coat of paint. Other inexpensive home upgrades that may help you sell your home include:
Paint porch railings and shutters
Trim trees and shrubs
Remove clutter
Remove debris from landscape
Replace broken fixtures
Have carpets professionally cleaned
Recaulk bathtub
Update faucets
Fix leaks/repair cracks
Tasks such as these can help you put your home's best face forward. If your home is in a general state of disrepair and requires a major investment of time and money, you might want to consider other selling options.
Go House Shopping Together
After you decide to sell your home to move in with a blended family, you'll want to begin searching for a house that suits your needs. It's a good idea to encourage everyone to participate in the search process. If possible, try to involve the children. What's important to them? Do they each want their own bedroom? Do they want a big backyard or prefer to live by a nearby park? Everyone will feel more at home in the new house when they have a say in choosing it.
Sell Your House Quickly
If you don't want to invest in repairs or simply don't have the time to meet with a real estate agent and show your home to a stream of potential buyers, you can always contact Needtosellmyhomefast.com. This company purchases homes outright. They'll make a cash offer and if you accept, you never have to bother listing your house on the market. You can put all your time and resources into your blended family home.
If you're ready to move onto your new life and a new living situation, sell your house quickly and avoid the hassle of the real estate market. In a matter of days, you can have the cash you need to move forward with your plans.
Have a Distressed Real Estate Expert Take a Look at Your Case
Enter your information to get a complimentary case analysis